Yalla Shoot News
Yalla Shoot :Windrush 75: Jermain Defoe, Sol Campbell, Wes Morgan and Hope Powell among those at Wembley celebrating the Windrush generation | Football News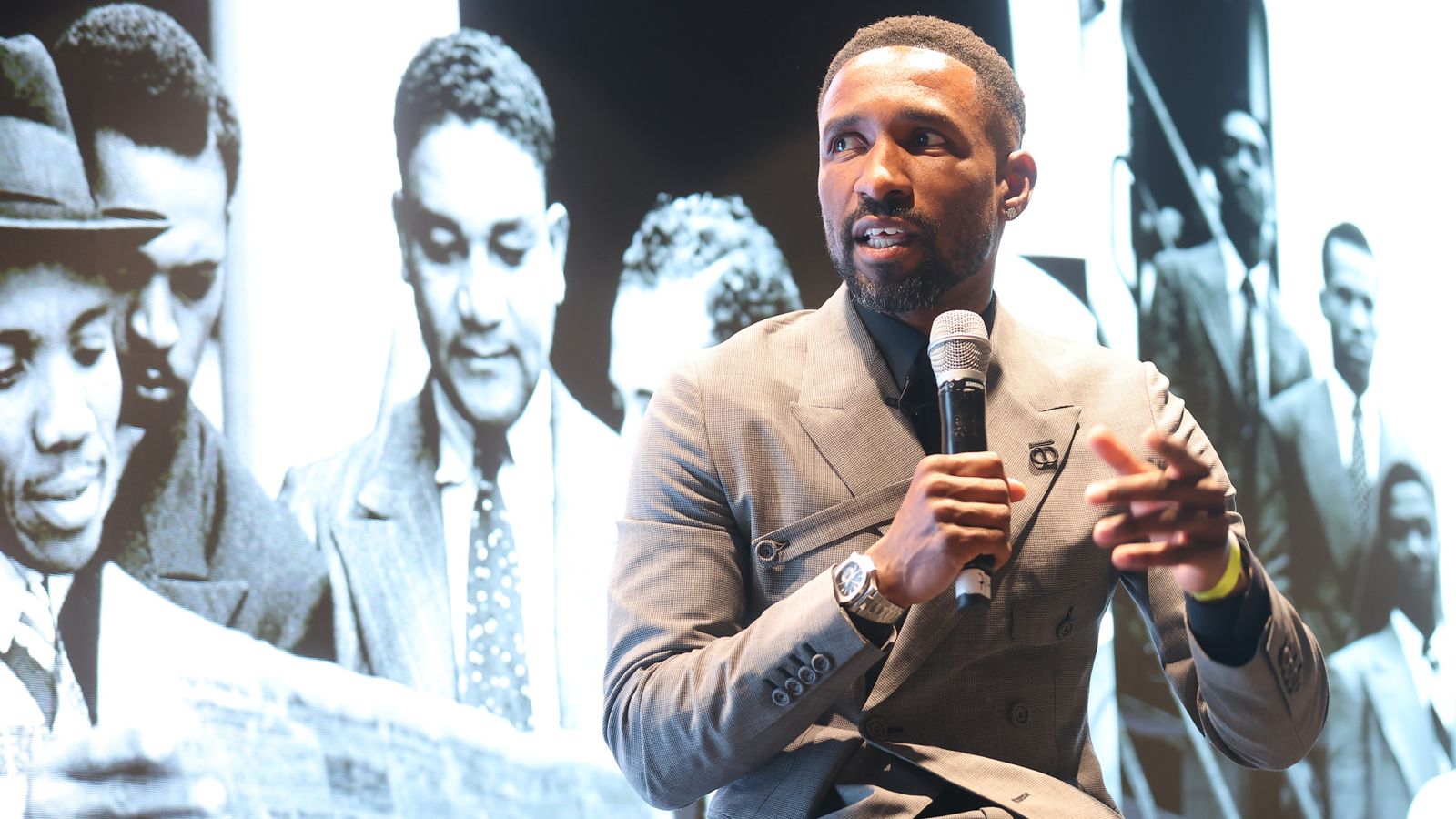 Speaking about the Windrush generation brings a plethora of emotions up for those connected with it.
Those who first came over in 1948 and in the following years tell stories of anticipation, excitement and nervousness at moving to England from the Caribbean.
Seventy-five years on from HMT Empire Windrush docking in Tilbury, Essex, you will still find a range of emotions when speaking to anyone connected to that generation. The achievements as well as the trials and tribulations are extraordinary.
At Wembley Stadium this week, the football community celebrated the 75th anniversary and recognised the talent that has blessed English football, descended through the Windrush generation.
Jermain Defoe's grandmother, grandfather and aunt were on HMT Empire Windrush that arrived in the United Kingdom 75 years ago and he spoke of the impact made by the generations before him.
"I remember them telling me stories, coming from the Caribbean to the UK," Defoe said.
"Speaking to my auntie she said they were well looked after on the ship. When they arrived, they thought there was lots of smoke but it was fog!
"My nan and grandad came over with nowhere to live and no jobs lined up. They just upped and started again. A massive gamble. My grandad worked in a meat factory and my grandma worked in a sugar factory.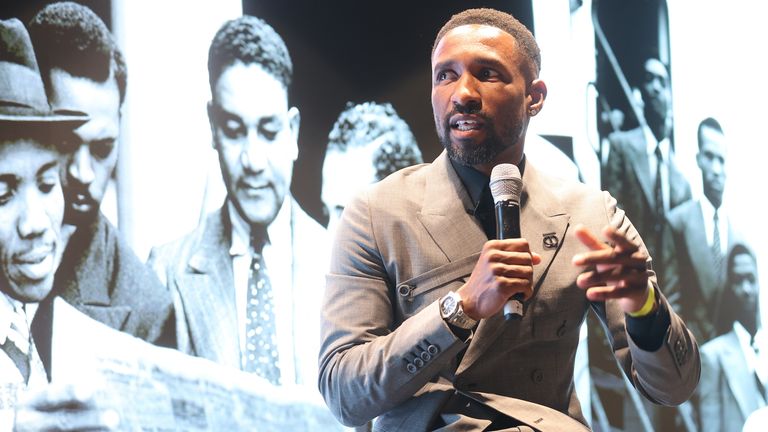 "It is a special story but you can imagine what they had to go through. I can only imagine what they had to go through in terms of opportunities and racism.
"In terms of my background, they gave me such a great work ethic. All I saw around me was people that worked hard. Growing up in that environment really helped me with my football.
"It's important for this generation to understand what happened before us and know the history."
Wes Morgan was born in Nottingham but went on to represent Jamaica 30 times during his playing career.
"My parents and grandparents were born in Jamaica, came over, and gave me a life here growing up as a Black British boy," he said.
"Time has changed a lot from when they first came to how it is now. The country is so much more diverse now.
"I'm very proud of my heritage. I went on to represent Jamaica. What I took from my grandparents and parents was the love and belief in giving it your all in life."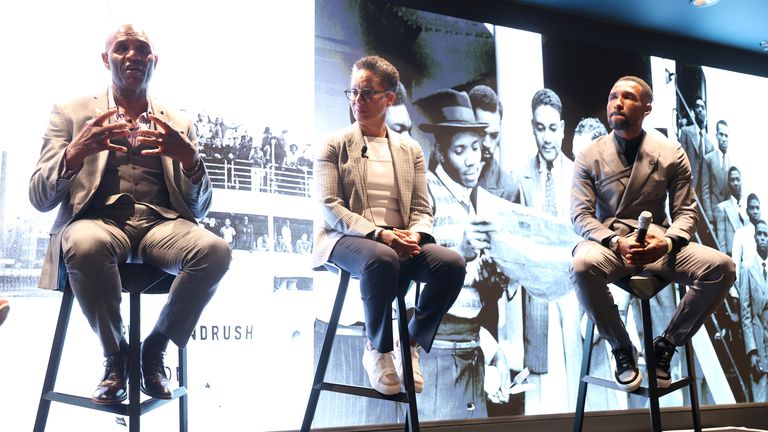 David James is the first and only Black goalkeeper to represent England. He confessed that while growing up and playing football, the experiences of the Windrush generation was something he was not hugely aware of.
He said: "75 years is a long time. I have to confess I didn't know a lot about it. I had a conversation with my mum the other day. My dad was part of that generation and now it's become a big influence on me.
"The difficulty is there are a lot of negative aspects to it but there are a lot of positives. My dad was on one of those boats and I am here because of that. That's a positive for me. The negative consequences of that generation coming over of course need to continue to be addressed.
"Discrimination and in-your-face racism is becoming less and less. Hopefully, those lessons are being learned."
Sol Campbell was born in east London to Jamaican parents before going on to captain Tottenham and England, also winning the double at Arsenal.
"My mum and dad came over in the late 1950s," Campbell recalled. "My family went to Birmingham and then went on to settle in the east side of London.
"It's good to celebrate. The Black community has done a lot for Britain and the Windrush generation was the beginning for a lot of us.
"They came over with lots of adversity, we've all heard about 'no Irish, no Blacks, no dogs'. They came over with the aim of rebuilding Britain but what they got was a lot of heartache. They got through it and here we are."
Former England manager Hope Powell credits her mum's strength of character for giving her the ambition to achieve what she has in football.
"It's really important that we celebrate the generation that came before us," Powell said.
"My parents were born in Jamaica and paved the way for me to do what I'm doing today. It was a real struggle for them with lots of challenges. There's still challenges today of course.
"My mum is the strongest person I know. Some of the stories she's been telling me about her finding work, accommodation and how she had to survive. You listen to those stories, and it makes you strive to achieve.
"Certainly, it's a lot of easier for me than it was for my mum. We shouldn't forget it and we should celebrate them."