Yalla Shoot News
Yalla Shoot :West Ham: Fans attacked by Fiorentina supporters before Europa Conference League final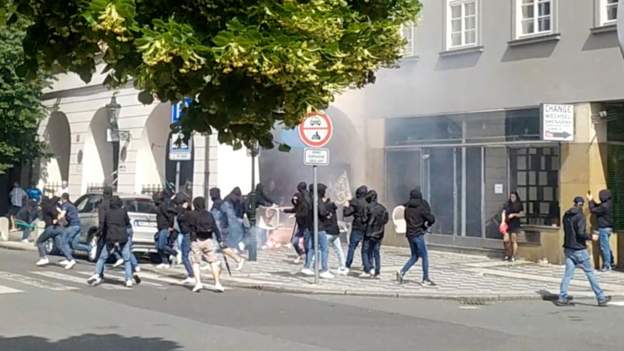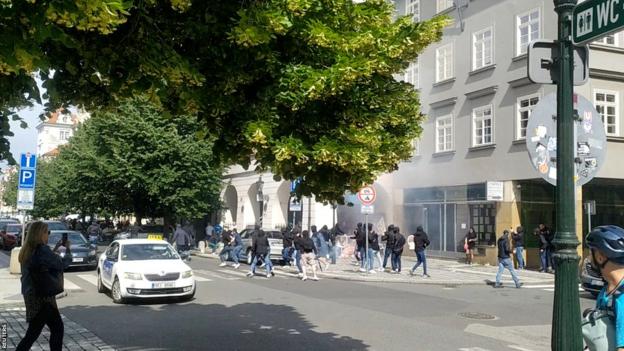 Czech police have detained 16 people after West Ham fans were attacked by Fiorentina supporters before the Europa Conference League final in Prague.
Three people were injured in a bar in Rytirska Street, with police confirming an officer had also been attacked during the incident.
One West Ham fan, who did not want to be named, told PA News his friend was "quite badly" hurt with a "massive cut" on his head.
The final starts at 20:00 BST.
Prague emergency service spokeswoman Jana Postova told AFP two people were treated at the scene and one was transported to hospital with a light head injury,
The fan added: "About eight Italians walked past, swinging bands and chains. Five minutes later, there was a big group that come down the road and attacked us."
A 17-year-old witness, speaking to PA News, said West Ham fans had "done nothing wrong" and Fiorentina supporters "were throwing flares and firecrackers".