Yalla Shoot News
Yalla Shoot :Philippines v Switzerland: Women's World Cup 2023 Group A – live updates | Women's World Cup 2023
Key events
Let's have a look at the starting XIs in Dunedin.
Very much enjoyed enjoying watching No Official Nickname take on the Reggae Girlz earlier today.
The day's first match is done and dusted. At "Melbourne Rectangular Stadium", better known as AAMI Park in Melbourne, a penalty save by Chiamaka Nnadozie to deny Canada's Christine Sinclair gave Nigeria a well-earned point in a result that suits hosts Australia very nicely indeed thank you very much all alone atop Group B. Jo Khan's full report will be arriving shortly, but for now, check out the reaction below:
Switzerland, led by coach Inka Grings, have a more globally recognisable team with several players at top European clubs, and are hoping to get out of their group for the second time, after progressing in 2015. Captain Lia Wälti is widely considered to be their most important player, but PSG's Ramona Bachmann and Barcelona's Ana-Maria Crnogorcevic are also ones to watch.
The Philippines, ranked 46 by Fifa, open their campaign today with slim hopes of getting out of a group containing Norway, New Zealand and today's opponents Switzerland. They may not have been helped by the upset of Norway yesterday and a good result today will be crucial to their chances of progressing, you'd think. Alen Stajcic is a familiar face for many in Australia, having coached the Matildas before his ugly departure, and there are a couple of familiar faces in his team too, such as Sarina Bolden and Angie Beard of A-League Women fame. You can read the full team guide below:
Preamble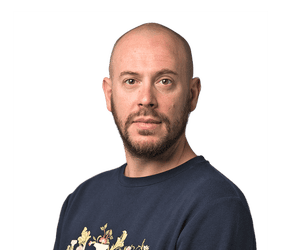 Mike Hytner
Hello, and welcome to our continuing coverage of the Women's World Cup. Day one was, um, eventful to say the least, with a huge upset, an injury drama involving one of the faces of the tournament and record, euphoric crowds in Auckland and Sydney.
What's day two got in store? We've already had Nigeria and Canada in Melbourne (more on that in a bit), and we've got Spain and Costa Rica later on, but for now and for the purposes of this blog, all focus in on Alen Stajcic's Philippines taking on world No 20 Switzerland in Dunedin.
Kick-off is not too far away, but in the meantime, feel free to get in touch with any thoughts on this game, or the tournament more generally – [email protected] or @mike_hytner.