Yalla Shoot News
Yalla Shoot :Nesta, Totti and the original Chelsea transfer targets under Abramovich revealed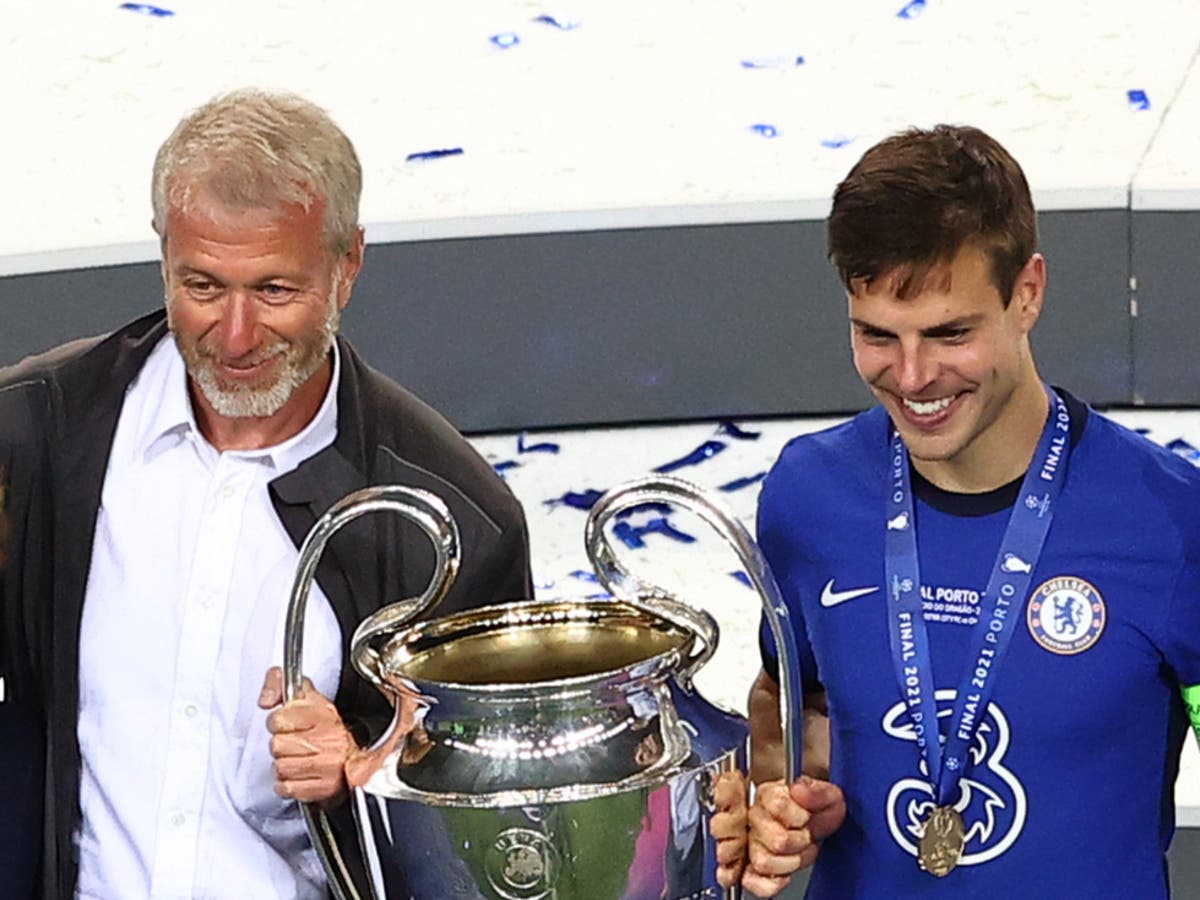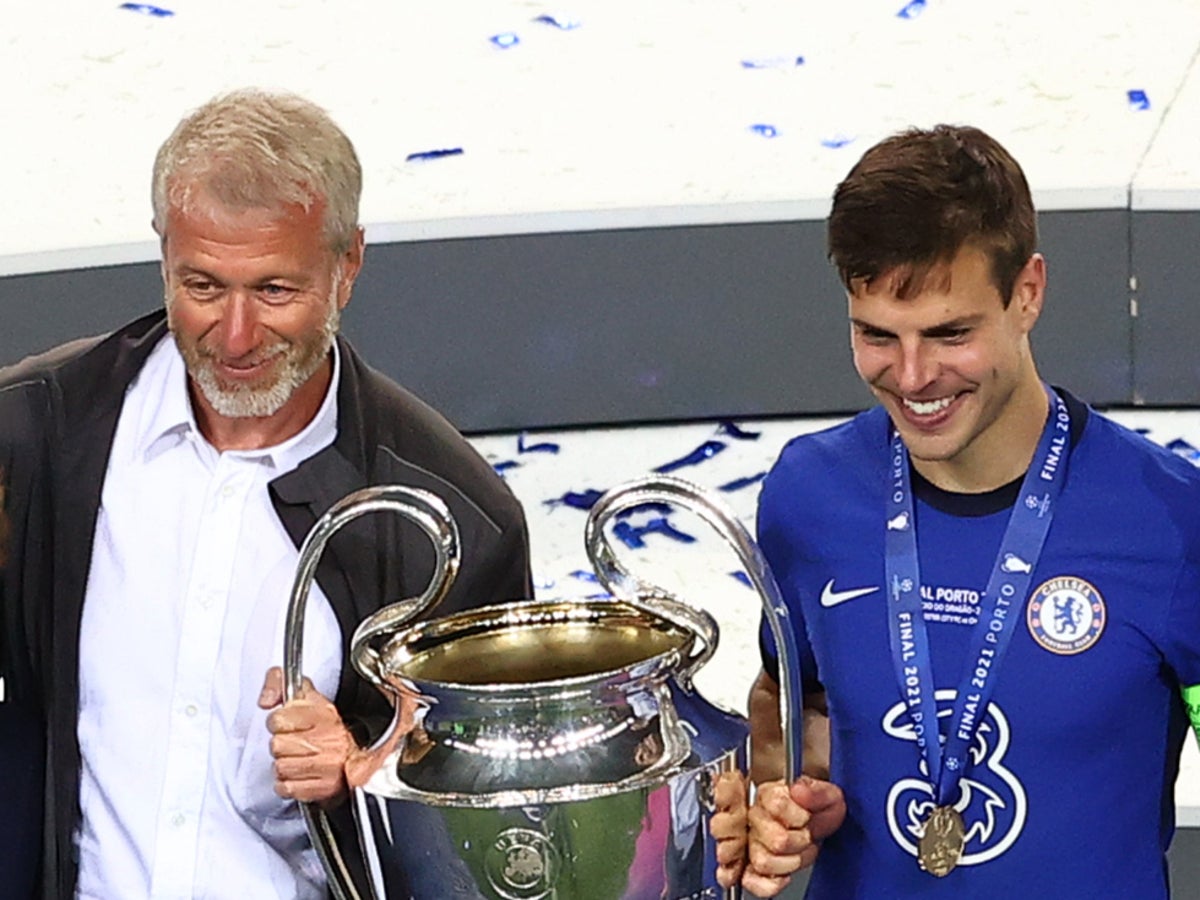 Chelsea changed the landscape of the Premier League and European football as a whole exactly 20 years ago, when Roman Abramovich completed his takeover of the club on 1 July and immediately started spending money on a scale never before seen in the league.
While the Russian billionaire eventually was forced to offload the club last year, Todd Boehly and his Clearlake group purchasing the Blues, Abramovich's spell at the helm was trophy-laden and filled with unrivalled investment in transfers.
In that first summer back in 2003, the Stamford Bridge side immediately signed a massive haul of players: Hernan Crespo, Damien Duff, Juan Sebastian Veron, Claude Makelele, Adrian Mutu, Wayne Bridge, Joe Cole, Geremi, Glen Johnson and Aleksey Smertin, along with a clutch of reserve players to boost squad numbers.
But the haul could have been even higher, both by volume and very much by reputation, it has been revealed, by those who were at the club at the time – including moves explored for two of Italy's greatest players at the time.
Then-manager Claudio Ranieri has detailed how early meetings after Abramovich bought the club could have seen him lose his own post, had Sven-Goran Eriksson been persuaded to leave the England job – as well as the players who might have been lured to the Premier League had a takeover been concluded earlier.
"When I came back for preseason, [chief executive] Trevor Birch told me the club had been sold. I asked who the new owner [weas], he said a Russian person, very rich, he wants to build a big team…that was it," Ranieri told The Blueprint podcast, in a forthcoming episode heard exclusively by the Independent.
"I didn't know what could happen but of course I thought 'maybe he wants to change the manager'. Roman wanted to sign Sven-Goran Eriksson, who was the England national team manager. But in the end he told me 'OK, you worked well last season, try to do your best in this season.'
"He told me, 'tell me what you want' [for transfers], but it was difficult to sign [players like Francesco] Totti, [or Alessandro] Nesta when big teams are in preseason. Roman wanted to buy big champions but to bring them you had to work a year, six months. Not when other teams are ready to start the season!
"The first meeting he was so happy – he told me he wanted to buy great players and make Chelsea the greatest team in the world. But it was impossible to sign those kind of players he was asking me if I wanted. It was the only time in my life [I was asked about them]!"
Meanwhile, the players already at the club were also dealing with the fallout in different ways.
Winger Jesper Gronkjaer, who had joined in 2000/01, noted that the squad at the time knew about the club's financial difficulties and the likelihood of a change in ownership – especially since there were media reports about not getting paid on time.
And when the signings started to happen, a natural response for many meant cause over their own futures.
"I think we were all aware that the club had financial issues. In springtime there were rumours about not getting salaries, about Ken Bates wanting to sell the club. We did not buy any players the summer before because of the financial situation," Gronkjaer said.
"Nobody could imagine Roman coming in and we have never seen a guy coming in like that, using that much money in such a short time, changing the training facilities. We have never really seen that around in Europe before, so I think we were all a bit sceptical afterwards. All the players were thinking, 'Are we gonna stay here? How many players is he gonna buy?' It was quite chaotic.
"From day one if you opened all the papers there were rumours about five players for each position. And not just five players, it was five top players from Real Madrid, from Bayern Munich, from Manchester United.
"It was the top scorers in Serie A, you know, it was from the top shelf. Then you have got thoughts about, 'Is there going to be space for me here? Are they trying to get rid of me?'"
Gronkjaer's own departure was sealed 12 months later with a transfer to Birmingham, as the Blues continued to splash the cash and bring in the likes of Arjen Robben and Didier Drogba.
The Abramovich era was well and truly under way and Chelsea certainly became a dominant force under his ownership, which very much enforced a new era in the English game. But the revelations of who could have arrived in the earliest days maybe highlight how much faster other clubs would have had to move to keep up, and how determined Abramovich was to see his plans come to fruition quickly.
::'The Blueprint: How Chelsea FC Changed Football' podcast is streaming now – listen to every episiode here