Yalla Shoot News
Yalla Shoot :Neil Warnock: Huddersfield Town boss signs new one-year deal to remain with club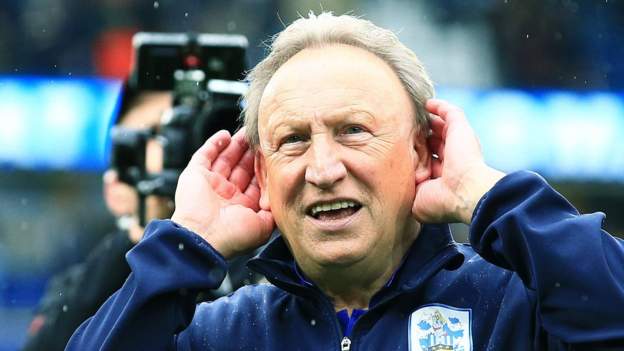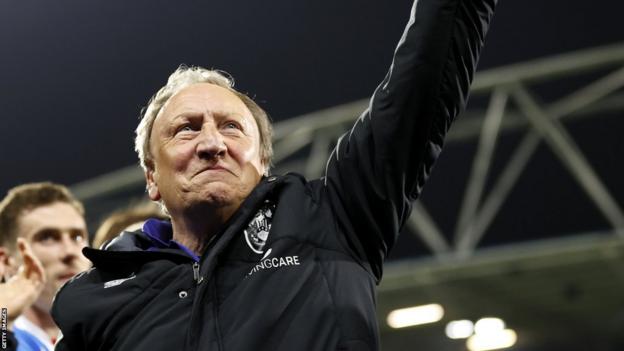 Huddersfield Town manager Neil Warnock has signed a one-year deal to remain with the Championship club for the 2023-24 season.
The 74-year-old came out of retirement in February to rejoin the club until the end of the season.
The Terriers were 23rd in the table on his arrival, but won seven of their 15 games under Warnock and finished 18th – nine points off the relegation places.
"This is now a chance for me to put something back into the club," he said.
"After having conversations with [chief executive] Jake Edwards, it became obvious that this was going to be a difficult job for me to leave and for anybody new to come into after what we'd built at the end of last season.
"We're quietly confident – I know what the club is all about and I have to say, the response I got after those last two games is something I've never experienced in my whole life."
Warnock's 'amazing' connection with Terriers
Warnock, who initially retired from football management in 2022 having left Middlesbrough, is joined by assistant Ronnie Jepson in committing to the club for a further year.
The former Sheffield United, QPR and Cardiff City boss returned to Huddersfield almost 30 years after his first stint, during which he led them to promotion from Division Two via the play-offs in 1994-95.
"Neil and Ronnie have incredible knowledge and skill as a management team; that was clear in the job they achieved here at the end of last season. They also have an amazing connection with this club and our supporters, which is also so valuable," Edwards added.
"We're so pleased Neil has agreed to stay on for another season. I know how determined he is to build on the job he's done last season, and he offers us great experience and stability on the football side as we prepare for the prospective change of ownership."
Despite their marked decline from 2021-22, when they reached the Championship play-off final, Warnock immediately turned Huddersfield's fortunes around on his arrival.
Having led them to victory against Birmingham in his first game, the club eventually sealed safety in their penultimate match of the season as they beat automatic promotion winners Sheffield United at home.