Yalla Shoot News
Yalla Shoot :Luton Town: Club's first Premier League home game postponed over stadium uncertainty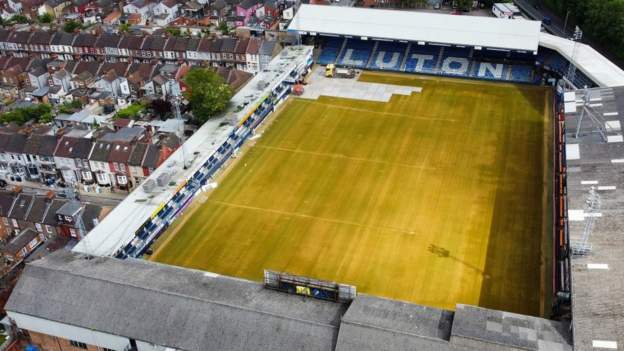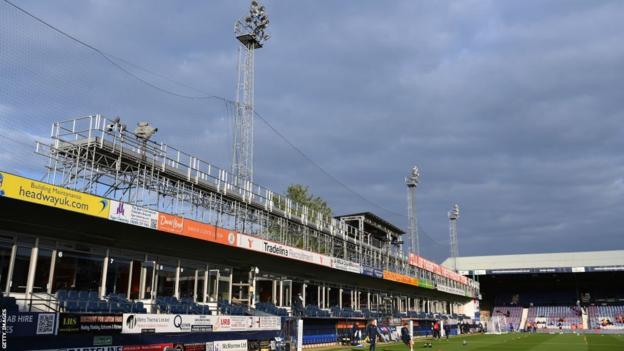 Luton Town's first home game back in the top flight has been postponed after the club could not assure the Premier League and opponents Burnley that improvement works at Kenilworth Road would be completed in time.
Work is being carried out to meet Premier League standards following promotion from the Championship.
It means the Saturday, 19 August fixture will have to be rearranged.
"All parties felt this was a sensible outcome," Luton said in a statement.
The £10m work programme includes the construction of a new stand to meet broadcast and media requirements.
"Luton Town FC were unable to offer the League and Burnley FC a guarantee that ongoing work to Kenilworth Road would not impact the scheduling of this match at late notice for supporters," the Premier League stated.
Luton won promotion back into the top division for the first time since 1992 when they won the Championship play-off final in May.
The Hatters have plans to move to a new stadium by 2026, but they have needed to update Kenilworth Road to meet Premier League requirements.
Luton chief executive Gary Sweet said: "The joint decision to delay this fixture is regrettable, especially given the amazing progress that continues to be made on our construction works.
"Our current programme is indeed on time, but there is no additional contingency and therefore can't give a cast-iron guarantee at this stage that a problem outside of our control, however minor, wouldn't force a postponement further down the line and inconveniencing supporters of both clubs."
Luton's first Premier League campaign starts away at Brighton on 12 August.
Meanwhile, the Premier League match between Manchester City and Brentford, scheduled for Saturday, 23 December, has been postponed due to City's involvement in the Fifa Club World Cup.