Yalla Shoot News
Yalla Shoot :Kylian Mbappé Denies He'll Leave PSG in 2023 amid Real Madrid, Contract Rumors | News, Scores, Highlights, Stats, and Rumors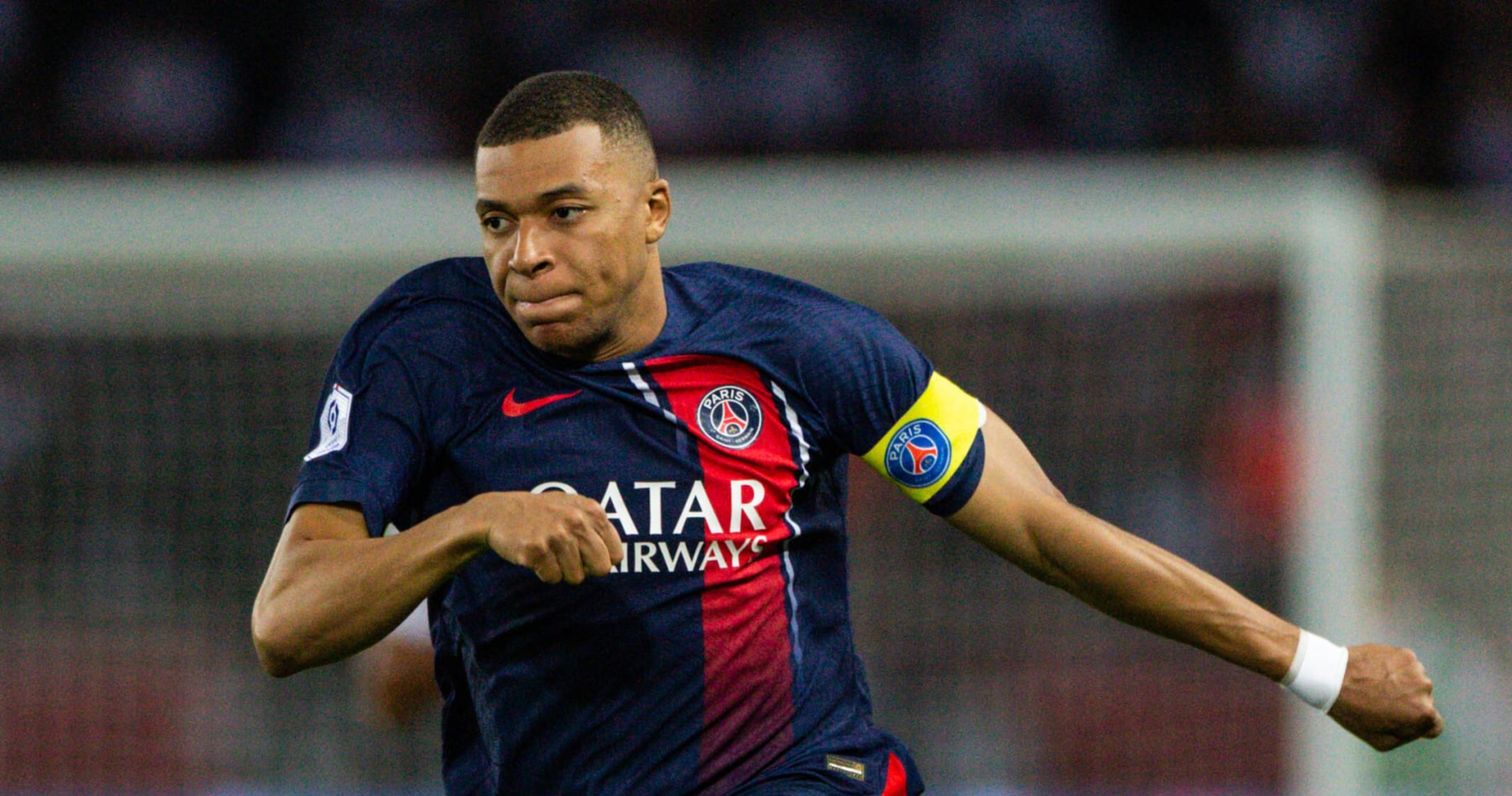 Ibrahim Ezzat/Anadolu Agency via Getty Images
Superstar forward Kylian Mbappé announced his intention Tuesday to remain with Paris Saint-Germain next season amid rumors and speculation about his future.
Mbappé tweeted that he is "very happy" at PSG and plans on staying with the club through at least the 2023-24 season:
The Frenchman's comments come after world football insider Fabrizio Romano reported Monday that Mbappé informed PSG that he plans to decline the option in his contract for the 2024-25 season, meaning his contract would expire at the end of the 2023-24 campaign.
Mbappé has been linked to Spanish powerhouse Real Madrid, and according to ESPN's Alex Kirkland and Rodrigo Faez, they are prepared to make a bid for Mbappé as soon as this summer if PSG makes him available.
If PSG keep Mbappé for the upcoming season, they risk losing him for nothing in the summer of 2024.
As a result, Romano reported a plan to make him available immediately if Mbappé does not agree to a new contract.
Per Kirkland and Faez, PSG are willing to listen to offers in the neighborhood of €150 million ($161.5 million) so they can avoid losing Mbappé in a year without getting any compensation.
The 24-year-old Mbappé is widely viewed as soccer's next massive star, potentially taking the proverbial torch from the likes of Lionel Messi, Cristiano Ronaldo and Neymar.
Mbappé has spent the past six seasons at PSG, and is coming off a 2022-23 campaign in which he scored 29 goals in 34 Ligue 1 matches and 41 goals across all competitions, both of which were the second-highest totals of his career.
With Mbappé at the helm, PSG have won five Ligue 1 titles, including two in a row. They were also the UEFA Champions League runner-up in 2020.
Mbappé first truly established himself as an international star in 2018 when he won the Young Player Award at the 2018 FIFA World Cup. Mbappé also won the World Cup as a key member of the French team.
Last year, Mbappé won the Golden Boot as the top goal scorer at the World Cup, but he and France fell to Messi and Argentina in the final.
This offseason has already been an eventful one for PSG, as they saw Messi leave after just two seasons in favor of signing with MLS club Inter Miami.
Losing Mbappé would be even more devastating due to his age and the many productive years ahead of him, but it would be a coup for Real Madrid or any other club that potentially lands him.
If Mbappé does go to Real Madrid this offseason or next, he will join one of the premier clubs in the world, although they are coming off a second-place finish to Barcelona in La Liga.
Provided Real Madrid can get Mbappé this offseason, they would become the team to beat in La Liga once again and an instant threat to win the Champions League.