Yalla Shoot News
Yalla Shoot :Kai Havertz, Declan Rice and Jurrien Timber – this is Mikel Arteta's Arsenal now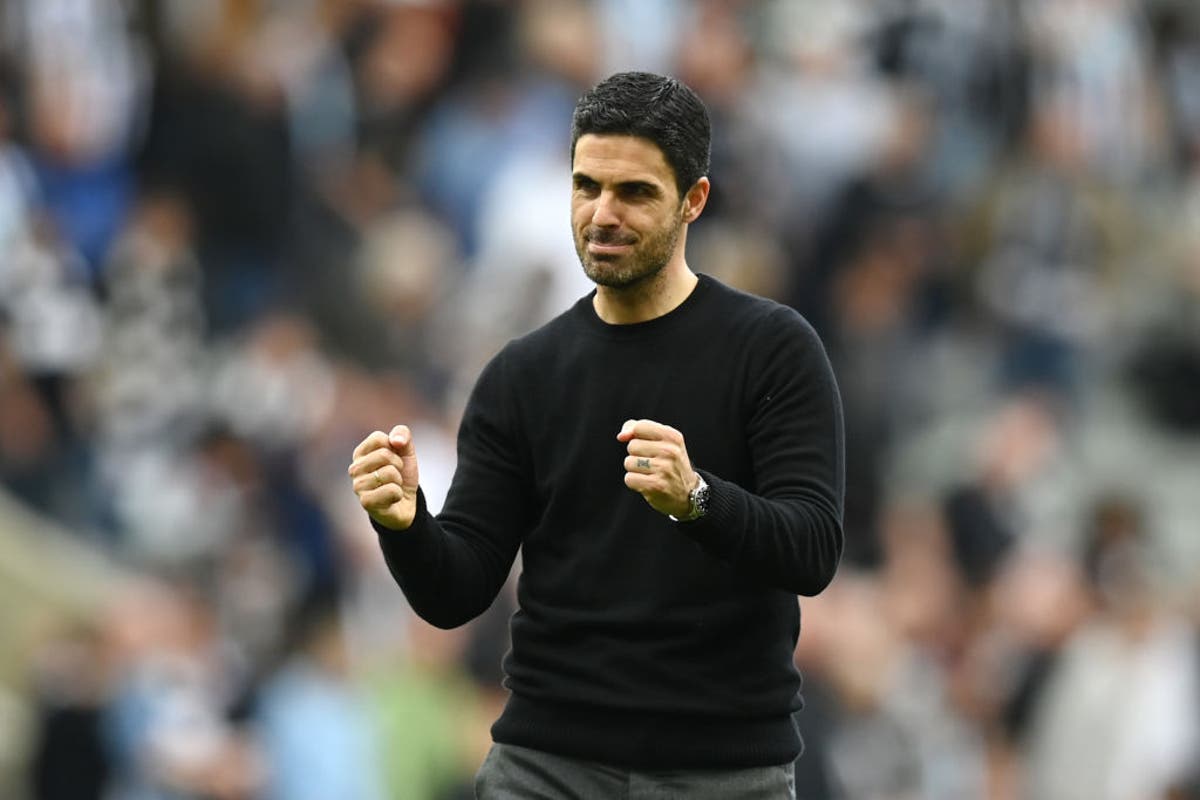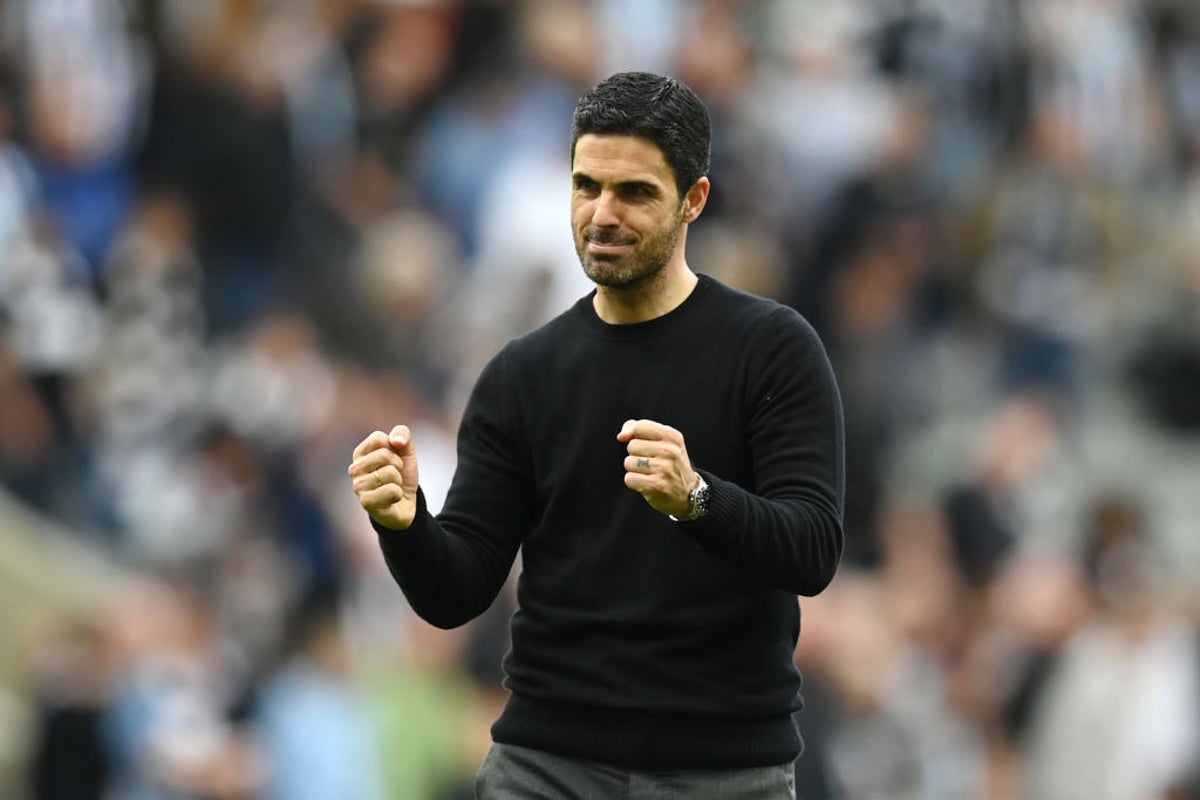 Even in a time of extortionate inflation in the United Kingdom, it was eye-catching when a Spanish man in north London agreed to pay £105m for Rice and £36m for Timber; Declan Rice and Jurrien Timber, admittedly, and if the midfielder's price ranks among the highest ever forked out by a Premier League club, the Dutch defender has the potential to look a relative bargain for Arsenal.
But each, like Kai Havertz, is a testament to Mikel Arteta's expensive ambition; to his relentless drive and his permanent restlessness, too. Arsenal's summer spending will soon top £200m. Their outlay over last season's two transfer windows came to around £170m, while the summer of 2021 amounted to about £150m in fees alone. None of which even makes Arsenal the biggest spenders in the capital, and if Chelsea still have the air of an anomaly, there is also a cost to competing with the Manchester clubs, Liverpool, Tottenham and now Newcastle. And as Arteta inherited a team in mid-table, he was starting from a low base; there was a greater need for rebuilding.
Yet it is notable that Arteta's reaction to a breakthrough season has been so dramatic. The exponential improvement of both the team – from 69 points in 2021-22 to 84, from 61 goals to 88 – and both individuals, whether in Martin Odegaard's transformation into a scorer, Ben White's conversion into a right-back, William Saliba's makeover from serial loanee to defensive mainstay or Bukayo Saka's new status as one of the best players in the country – could have pointed to a model of continued evolution. Instead, there is more of a revolutionary feel to Arsenal's summer.
If 2021, with an investment in youth, seemed to set in place a plan for years, and 2022, with the purchases of the Manchester City pair of Oleksandr Zinchenko and Gabriel Jesus, looked another phase, the stakes seem raised again in 2023: taking on City for Rice, taking the Champions League final scorer Havertz from Chelsea.
But a departure that could free up a place for either has both a footballing and a symbolic significance. Granit Xhaka was the last Arsene Wenger signing to remain pivotal; redemptive a season as the Swiss had, Rice and Havertz look upgrades. If Timber's arrival ushers Rob Holding towards the exit, another link with the Wenger era will be gone. Should Kieran Tierney go, as is possible, there will be less of Unai Emery's legacy left: Saliba signed under the current Aston Villa manager, but never played for him, while Gabriel Martinelli's maiden Premier League start came under the caretaker Freddie Ljungberg, a couple of weeks before Arteta's appointment.
This is Arteta's Arsenal now. He will not celebrate his fourth anniversary until December but the speed of change is reflected not just in the composition of the squad but in terms of who is actually on the pitch. Of the 14 footballers to play most Premier League minutes for Arsenal last season, one (Xhaka) was bought by Wenger, two (Saliba and Martinelli) joined under Emery and two (Saka and Eddie Nketiah) were youth-team products who barely featured before Arteta took charge. The other nine – seven of the 11 with most minutes plus the January recruits Leandro Trossard and Jorginho – were Arteta buys. Tierney ranked 15th, the oft-injured Takehiro Tomiyasu 16th and Holding 17th.
So even factoring in the probability that another Hale End Academy graduate, Emile Smith Rowe, will feature more in the forthcoming campaign, along with another January addition, Jakub Kiwior, and the division of labour is likely to be shifted still further towards Arteta's arrivals. Eight of the probable first 11 could be his buys, along with perhaps 13 of the 18 most-used players.
That preferred 11 could contain a couple of notable omissions: the speed of change may mean some Arteta flagship buys are sidelined. Thomas Partey looks likely to drop out of the strongest side; in defence, Tomiyasu was demoted last season, despite an encouraging debut year, and Timber's signing will pose questions if the same fate awaits White, terrific as he was, or if the newcomer proves a back-up.
Meanwhile, a comparison is instructive. Three-and-a-half years into his mentor Pep Guardiola's reign at City, a host of players bought under previous managers – David Silva, Fernandinho, Vincent Kompany, Kevin de Bruyne, Sergio Aguero, Raheem Sterling – were still pivotal. Three-and-a-half seasons into Jurgen Klopp's time at Liverpool, so were survivors of previous regimes such as Jordan Henderson, James Milner, and Roberto Firmino, while others – Dejan Lovren, Joe Gomez, Divock Origi, Adam Lallana – were still involved. But, three-and-a-half years into Arteta's time at Arsenal, it is very possible everyone who features regularly will either be his signings or those who only made minor contributions under his predecessors. It really will be his team.