Yalla Shoot News
Yalla Shoot :Jordan Henderson risks tarnishing Liverpool legacy after career built on triumph of character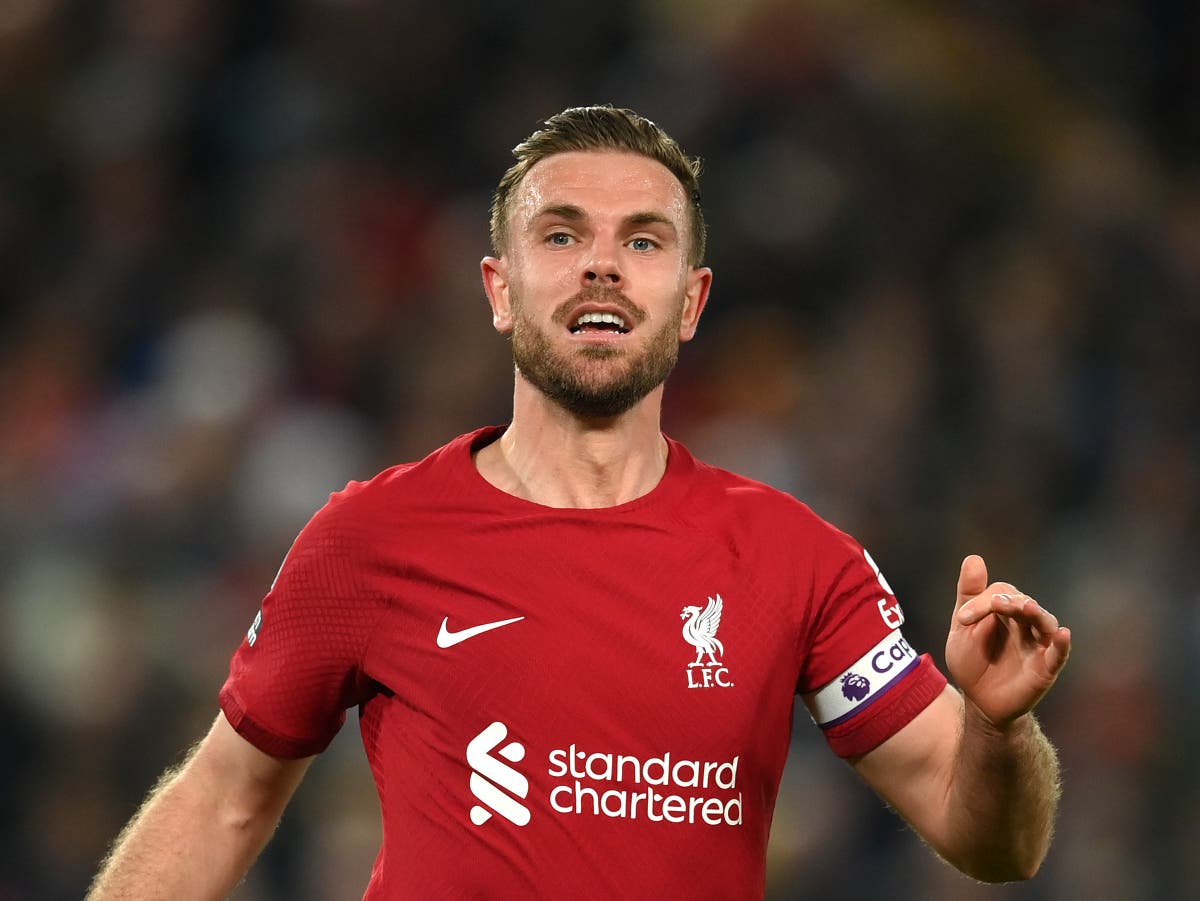 There are barely 100 miles between Doha and Dammam. One city in the Persian Gulf which, until recent years, relatively few football fans elsewhere had to consider, brought arguably the culmination of Jordan Henderson's Liverpool career, the other a conclusion that feels both sudden and premature and yet comes 11 years after Brendan Rodgers infamously tried to offload him to Fulham to get Clint Dempsey.
Three years before Doha hosted the World Cup final, it staged the Club World Cup final. Henderson, the fifth Liverpool captain to lift the European Cup, became the first to raise the trophy that gave them the mantle of world champions. The 'Hendo lift', a trademark shuffle before picking up the silverware, capped their rise from the doldrums and his own ascent. Henderson was the misfit who became the only Liverpool skipper to win the lot: Premier League, Champions League, Club World Cup, European Super Cup, FA Cup, League Cup and Community Shield.
And now he has joined the retirement home for Liverpool captains in Saudi Arabia, reunited with Steven Gerrard at Al Ettifaq in Damman. Robbie Fowler is in the neighbouring city of Al Khobar. Perhaps Phil Thompson and Phil Neal, Alan Hansen and Ian Rush will pop up there too, though presumably not Graeme Souness, who has criticised Henderson's decision. That Gerrard, the mentor who groomed Henderson as his successor, has now disrupted Jurgen Klopp's plans to transition between generations may irritate: Liverpool's history has been a burden before but two men who have made the right sort have now posed a problem in the present.
For Henderson, a departure comes with less fanfare than his old sidekick James Milner's move to Brighton and more questions if he has tarnished what otherwise looked a wonderful legacy. Contrasting statements can both be true. The midfielder has earnt the right to take whichever decision he chooses; his band of admirers can nevertheless be disappointed with the one he has made. Liverpool LGBTQ+ fan group Kop Out said they were "appalled and concerned"; Henderson had appeared an ally to them, and to many other communities, offering vocal leadership on the field and moral leadership off the field. Saudi Arabia is not the logical destination for a man who had taken principled stands.
If nothing came easily to Henderson at Anfield, now there is the sense he is giving up something he worked so hard for. When the Wearsider signed his penultimate Liverpool contract, in 2018, he said: "There is no other place in the world I would rather play football. I want to be here for as long as I can be." Times change, along with circumstances, opinions and priorities but a slogan Liverpool adopted – "this means more" – felt particularly true for Henderson; the tearful pitchside embrace with his father, Brian, after the 2019 Champions League final moved many who knew neither in person.
Henderson represented a great feelgood story; he was the ugly duckling who became a swan at Anfield, part of the seemingly gruesome foursome of expensive British buys in 2011, with Andy Carroll, Charlie Adam and Stewart Downing. If none appeared good enough for Liverpool, Rodgers shared those doubts upon his appointment the following year; he was willing to let Henderson leave. Instead, the midfielder won him over to such an extent that he became captain. There was a sense, too, that Klopp was initially unconvinced by Henderson. In later years, he was happy to call him Liverpool's "General". Henderson, he reflected in 2021, was "essential to all the things we achieved in the last few years".
His Liverpool career was a triumph of character even as he could remain curiously underestimated or damned with faint praise. "If anybody does not see the quality of Jordan Henderson, then I cannot help them," Klopp said in 2020; many remained blinded to it but Henderson was voted Footballer of the Year that year as the driving force in a team who won 26 of their first 27 league games and who ended Liverpool's three-decade wait to become champions of England.
Without ever oozing class, he proved a top-quality performer in two roles for Klopp: first, in the manager's vernacular, as a No. 6 and then, after Fabinho's arrival, as a No. 8 as well. He was an eager gegenpresser but that sometimes camouflaged his other qualities: he has often been a fine crosser, including from infield positions; many of his 33 Liverpool goals were spectacular.
He had the tactical awareness to cover for Trent Alexander-Arnold in a way that meant the attack-minded right-back was rarely exposed for years. He was a valiant makeshift centre-back, including in the Club World Cup semi-final. He made 57 appearances as they came agonisingly close to the quadruple in 2021-22; perhaps that represented a last hurrah before the troubled 2022-23, the arrival of fellow midfielders Alexis Mac Allister and Dominik Szoboszlai, the reinvention of Alexander-Arnold, the prospect of a diminished role and, maybe, the passing of time persuaded him to move on when he had two years left on his contract and enduring importance. Or, alternatively, it was simply the Saudi millions.
Henderson leaves with 492 appearances, level with Roger Hunt, one behind Ronnie Whelan, and eight years as captain, topped only by Gerrard, Ron Yeats and Alex Raisbeck. From unpromising beginnings, he became an all-time Liverpool great. But it is a shame he decided it had to end this way.