Yalla Shoot News
Yalla Shoot :James Norwood interview: Barnsley striker draws on play-off glory experience as Tykes chase Championship return | Football News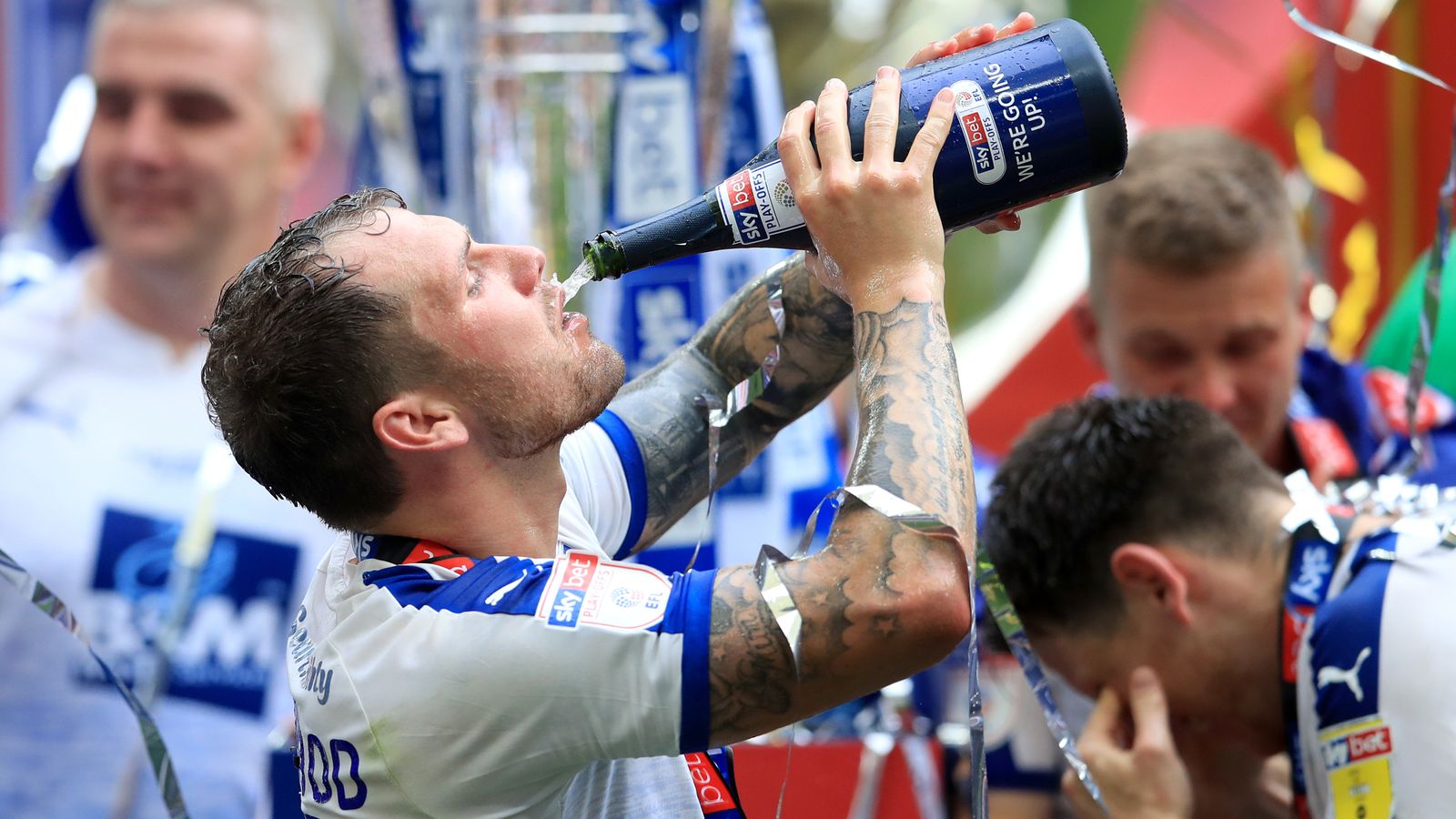 James Norwood will never forget the two occasions he has won at Wembley so far.
Tranmere's two play-off final wins came in consecutive years – the first of which he scored the winner in – which, of course, adds sentimental value, and on his leg, the dates are indelibly etched on his leg.
May 12 2018 – Boreham Wood 1-2 Tranmere
May 25 2019 – Newport 0-1 Tranmere
"You can't describe the feeling of walking up those steps," he says in an exclusive interview with Sky Sports.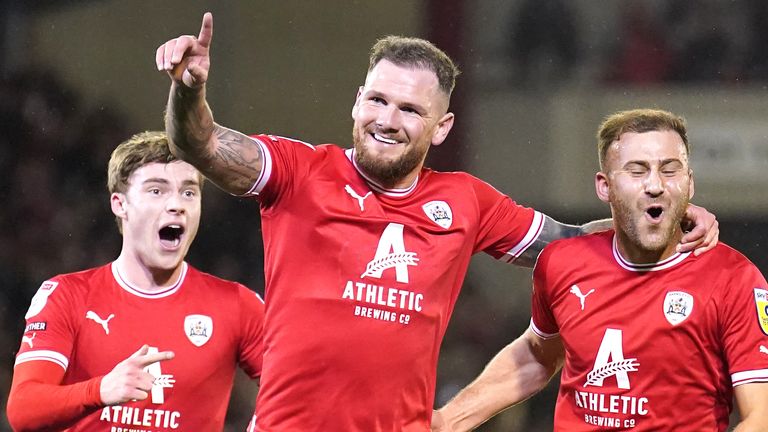 "Those are the moments you want. I've had some great moments in my career, but the two that stand out are when that final whistle blew and we knew we were going up a league."
On Monday afternoon, he has the chance to replicate those unbeatable moments once again.
Barnsley's first trip to the national stadium in seven years sees them pitted against Yorkshire rivals Sheffield Wednesday with a place in the Sky Bet Championship on the line. A top-six place had been theirs from November onwards.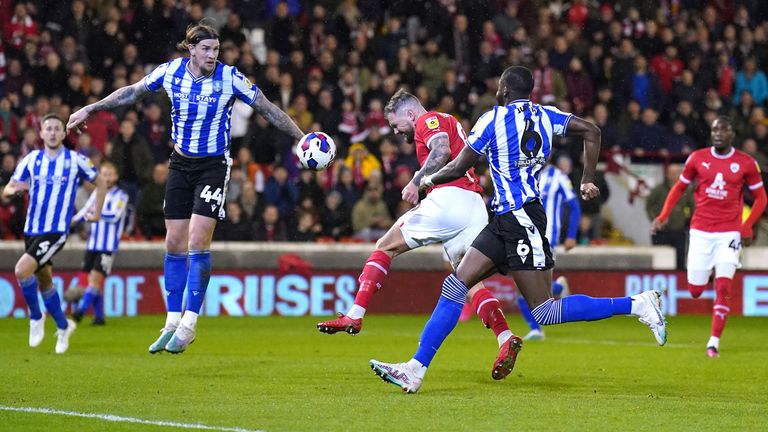 At 32, Norwood is, potentially, 90 minutes away from becoming a Championship player for the first time in his career and in his first season at Oakwell.
"Did I think my chance of getting there was gone? Maybe is the answer," he admits.
"I thought I'd have done it with Ipswich and that's the reason I signed for a League One club despite having Championship offers. I always wanted to be at the right end of League One with an opportunity to play in the Championship.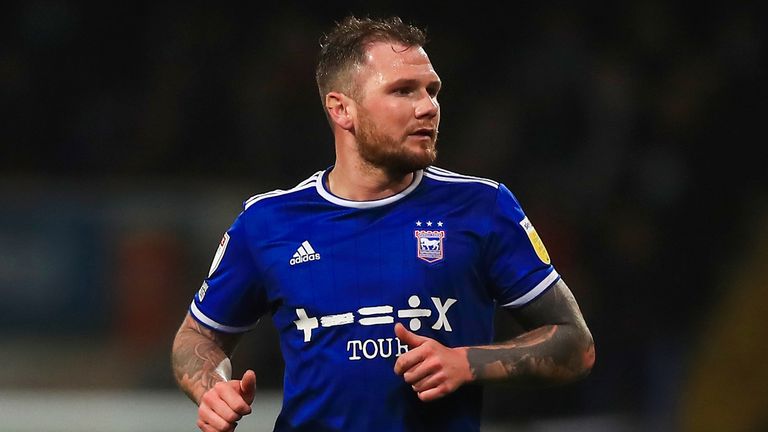 "I had a fitness point to prove when I came here, if I'm honest. I struggled with injuries at Ipswich and it was just about proving that I could play. I haven't fallen off the wagon with goals – the stats say that, if I play, I score goals.
"For me, it was a point proven that my body wasn't letting me down, I'm not injury-prone and that was the biggest thing for me. For me, it was just having trust in myself and doing the right things, working hard to make sure I stay fit.
"The last three or four months at Ipswich, I played pretty much every game and proved I was fit and could score goals. It was just about continuing that into this season and 12 goals in the minutes I've played is a good return. I've been available for every one, bar one or two, I think."
He may have proven a personal point, but Norwood knows the Tykes' job this season is not done. He has been there and done it. Michael Duff would not let his team get above their station, either.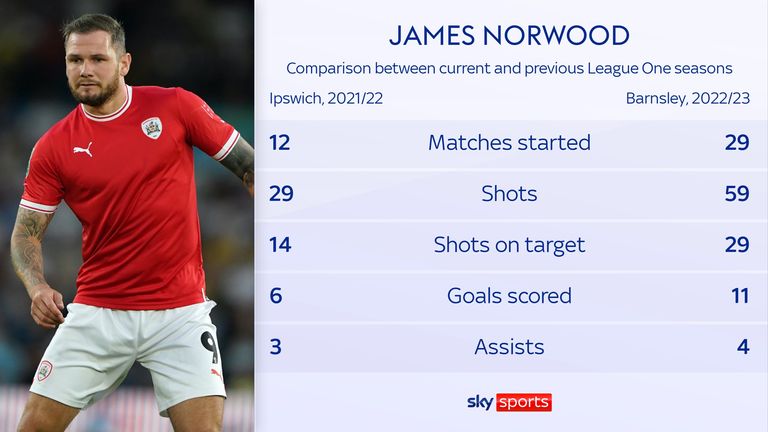 It is the laser focus Duff has instilled in his players since joining from Cheltenham in June that has been a significant factor in the way they have bounced back from a dismal relegation last term.
"The gaffer has drilled into us that we just look straight ahead to the next 45 minutes. That's all we look at. We don't look at the game as a whole – we're going out there for 45 minutes.
"We'll come in at half-time, talk about the game, go and play another 45 minutes. That's what it is for us and it's been a massive help for us in pressure situations.
"Around January, February time when we had a really tough run against the top six and a full house at home, the pressure didn't get to us. We're well-drilled and we know exactly what we're doing. It's almost become autonomous."
It goes without saying that Norwood knows what a promotion-winning dressing room looks like.
Highlights of the Sky Bet League One play-off semi-final second leg between Barnsley and Bolton.

"It sounds ridiculous, but when I was at Tranmere, we had a bunch of lunatics that could play football," he says. "Here we've got a bunch of lunatics that can play football, too.
"It's a bit of a culture shock coming into a place where the average age is about 22, but they keep me young. You can't come in feeling sorry for yourself.
"I get a bit of banter about being old and I like to prove I'm quicker than most of them, stronger than most of them. I tell them they'll be lucky to be in the game at 32!
"It's a really good bunch of lads and I've really enjoyed this year. They are young, full of energy and fun so the similarities between the two squads that I've been part of and successful in are very mirrored."
As a result, echoing the words of a former manager, he believes history is there to be made and a story there to be written.
"I'd probably say to the lads they can write a story. That's what Micky Mellon told us when we went down to 10 men after 48 seconds [against Boreham Wood in 2018]. He said we could write the best story ever.
"Rotherham are amazing at it, but not many teams go down and come straight back up. We've been written off countless times and being told we're not good enough. We lost 1-0 on the first day of the season and got booed off, were written off before we'd started, finished in the top six, went to Wembley and won a final.
"You can't write a better story than that – and I've got space for another date to be tattooed on my leg!"