Yalla Shoot News
Yalla Shoot :How Arsenal can win the Premier League next season: Five things Mikel Arteta must do to challenge Man City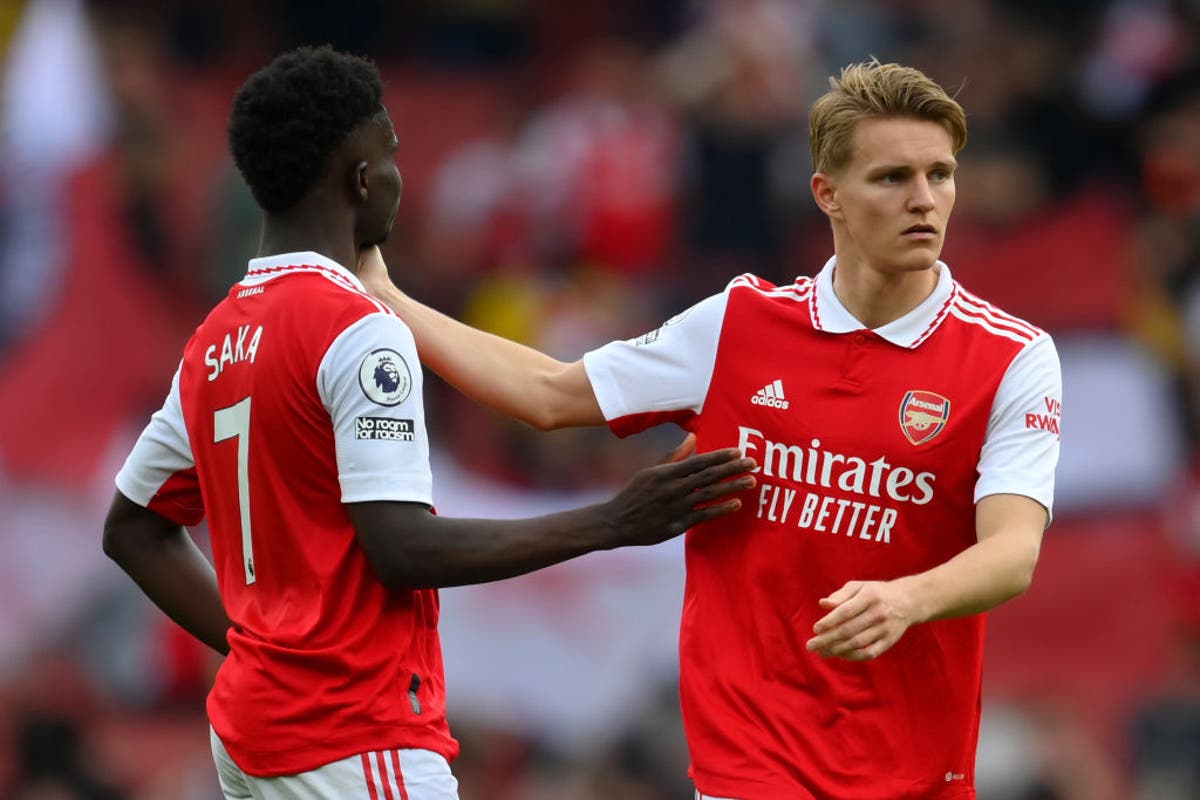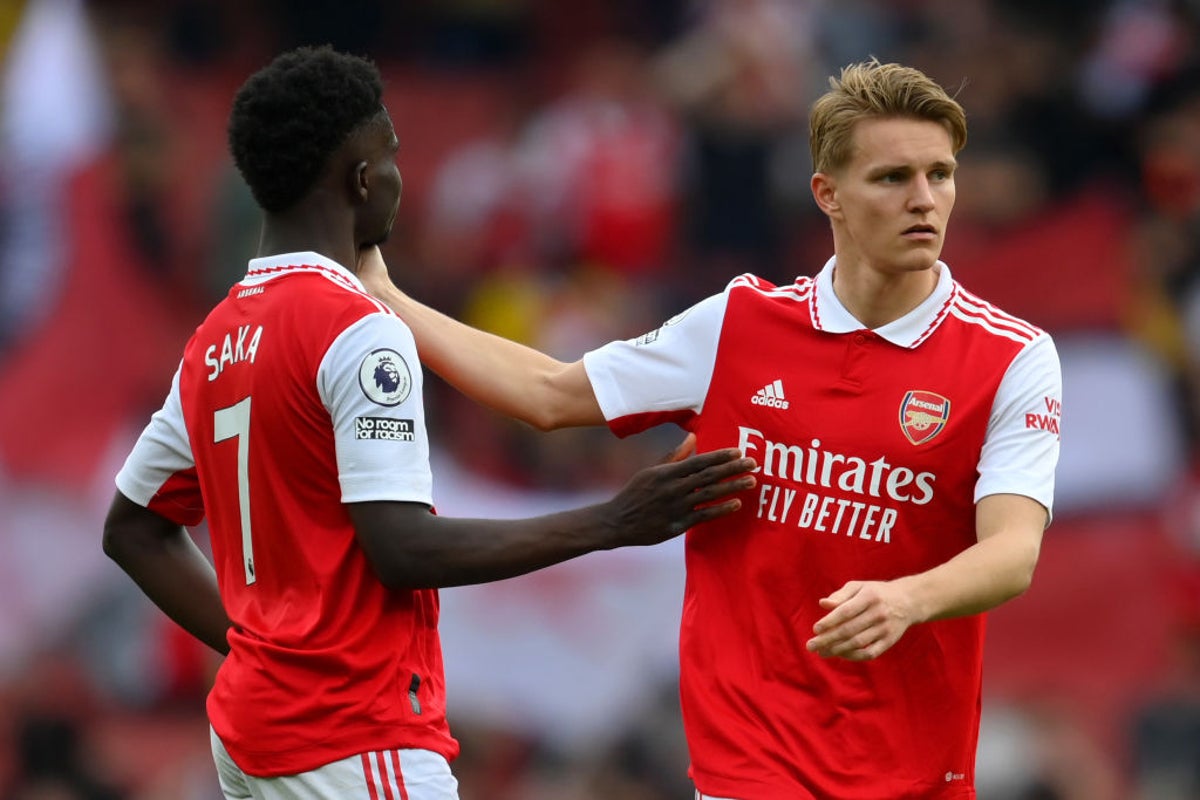 Manchester City are Premier League champions once again after Arsenal's title challenge fell short under Mikel Arteta.
The Gunners were top of the table for 248 days this season – the longest time a team has led the Premier League without winning it – but won just two out of their last seven matches over the run-in.
Pep Guardiola's side have been on unstoppable form since mid-February and defeated Arsenal twice to surge to their third title in a row and fifth in six seasons.
It extended City's era of dominance under Guardiola, but Arsenal will wonder what might have been. Here are five ways Arsenal can improve over the summer to challenge City for the title again next season.
Reach 90 points
Really, it is an absurd situation that 80-plus points is not enough to win a league. It warrants grander debates than just unthinking declarations about how competitive the Premier League is. It has come from a growing financial gap since the early 2000s that has now been taken to extremes by the Abu Dhabi project at Manchester City.
You need at least 85 points to properly challenge Pep Guardiola's and probably over 90 – if not even higher – to beat them. "That team has the capacity to get 105 or 110 points," Arteta warned.
This is immensely demanding. Arsenal were the first club to reach 43 points after 16 games and not win the title. The default position at the start of any season is that City under Guardiola will win the title. In the end, they went on the unstoppable run everyone expected. Arsenal literally couldn't compete against that, despite their own version early on. At least this season.
Improve squad depth
The true value of this campaign may be in highlighting to Arteta exactly where his team is short – and to use that knowledge to go one step further in the future. He has seen they lack depth overall, but also in key areas. While the variety of forwards means they can weather the loss of Gabriel Jesus, it doesn't look like they can do similar with William Saliba and Martin Odegaard. They also need another strong midfielder – with the club set to battle West Ham's Declan Rice this summer.
The season has at least served to show what Arteta requires. Arsenal are also one of few clubs that at least have the resources and size to sustain something like a challenge over a medium-term spell. This is central to sizable summer ambitions, that involve a higher class of player.
Arteta wants at least four. Arteta needs that: "What we have ahead of us next summer is extremely important and we have to absolutely nail it," he said.
Lock down key stars
Two of Arsenal's best players this season – Bukayo Saka and William Saliba – see their contracts run out next season. Saka is currently in negotiations and is expected to sign a new deal making him among the very highest earners at the club, but supporters will only relax when pen is put to paper for one of the best young wingers in Europe. The club have an option to extend Saliba's contract for a further year, but will look to agree a new deal to tie down the 22-year-old centre-back for the long term.
Gabriel Martinelli's new contract has already been agreed but there remain deals to be done with Martin Odegaard, Thomas Partey, Aaron Ramsdale and Takehiro Tomiyasu over the coming months too in order to keep the core of this squad together for years to come. Rewarding key players for their contribution to this title push while retaining a well-balanced wage structure will be a new challenge for Edu and the Arsenal hierarchy.
Make tough decisions
Granit Xhaka has been one of Arsenal's players of the season, unquestionably one of the reasons for the club's improvement this year. The midfielder's journey from being booed off at the Emirates and to becoming a fan favourite is symbolic of what Arsenal have achieved this year – a clear reference point of where they came from to where they are now.
And yet, it hasn't been enough to get Arsenal to where they want to get to, and Xhaka is now symbolic of another phase of the journey. The midfielder is 30, he has one year left on his contract, and there is reportedly a £13m offer from Bayer Leverkusen on the table this summer. Arsenal need to twist, and selling Xhaka to recoup a fee is a necessary step as they plot moves for Declan Rice and Moises Caicedo.
It is therefore a crossroads both for Arsenal and Xhaka – a reminder of how brutal football can be, that the best times can end so suddenly, but the club needs to make tough decisions to take this team to another level.
Learn from the experience
Rewind 12 months and Arsenal's collapse at Newcastle cost the Gunners fourth place and Champions League football. Few predicted Arteta's side to challenge again and many assumed that the door had closed, only for Arsenal to make a spectacular start to the next season and exceed expectations by competing for the title. The fact that Arsenal are back in the Champions League is barely mentioned now, as was the rate of their progress under Arteta.
If Arsenal were a year ahead of their development by competing for the title this year, next season may see the Gunners present a truer reflection of where they are at. Given that, the past few months will be invaluable for the squad and those costly draws at Liverpool and West Ham in April should strengthen their resolve when they face difficult moments next campaign. Arteta will set the standards. "The demands, the expectations, the challenges next season will be even higher," he said.