Yalla Shoot News
Yalla Shoot :Dominik Szoboszlai: Liverpool's new set-piece specialist and former team-mate of Erling Haaland set to light up Anfield | Football News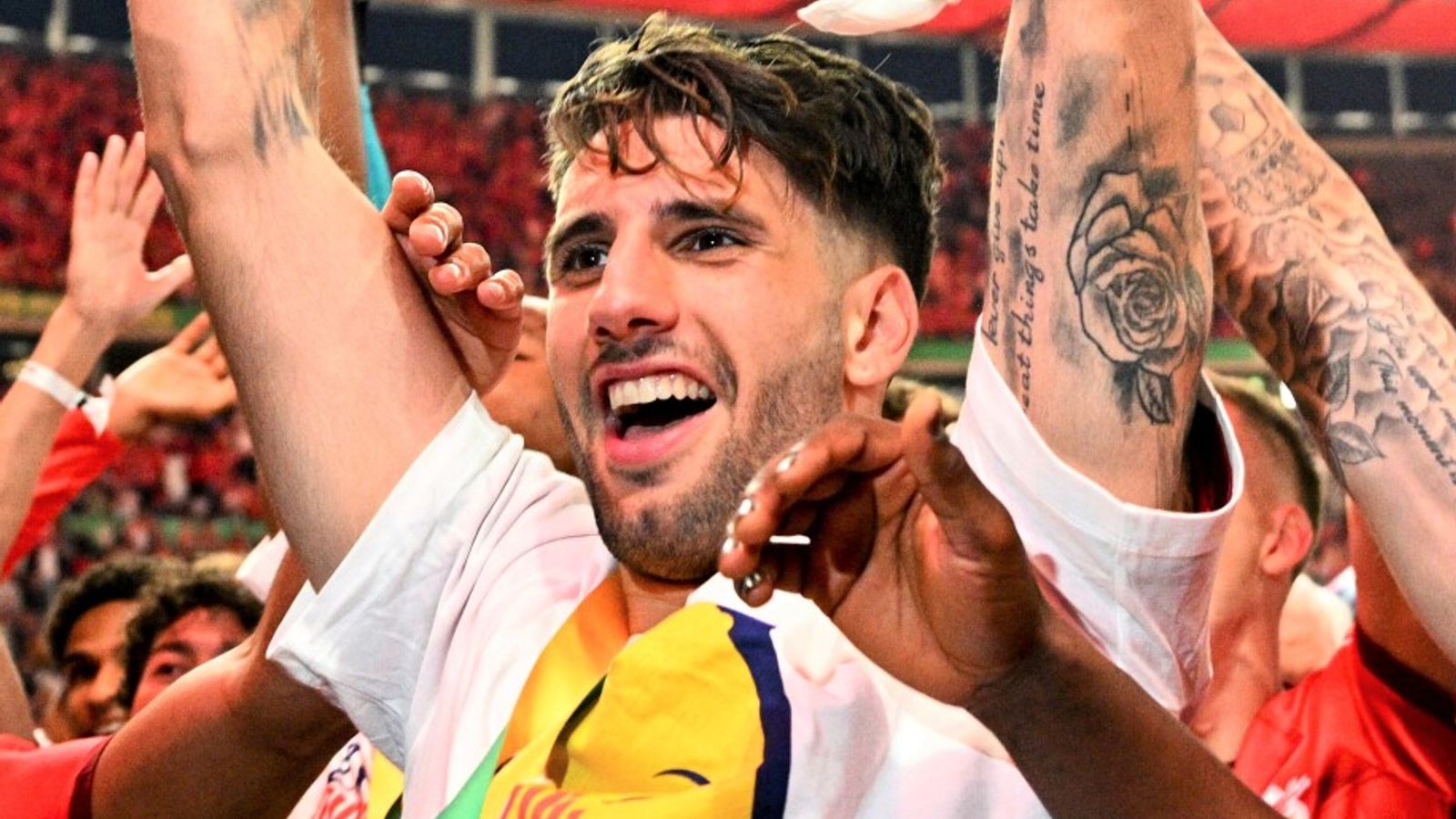 The wonder of Dominik Szoboszlai is in his ability to make the obvious unstoppable.
On October 21, when Liverpool host the first Merseyside derby of the new season, Jordan Pickford won't need to refer to any bottle containing detailed information about penalty preferences when it comes to Szoboszlai.
Goalkeeper's bottom right, his left, hit low and hard – but 15 converted spot-kicks from his last 16 attempts tells you this is a player who has immense confidence in his ability to execute precisely what they are thinking.
In a summer that has seen Jude Bellingham become potentially the most expensive British footballer of all time, when Declan Rice commands a fee north of £100m and Mason Mount is worth upwards of £55m, Liverpool are looking for good value and versatility in their recruitment.
Szoboszlai the value pick in sellers' market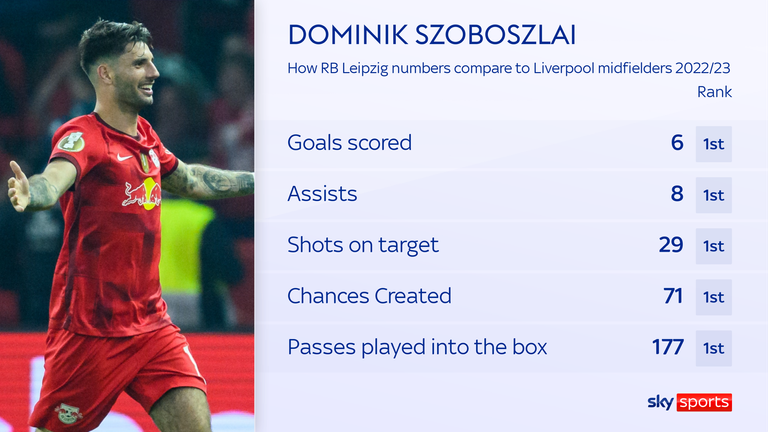 Julian Nagelsmann, his former manager at RB Leipzig, once said: "Dominik can play in a variety of positions.
"He can play in attacking midfield, as a left-sided attacker, or even out wide on the left wing. He can also do the same on the right. In Salzburg, he operated as a number 10 a lot and as a left-sided No 8."
Alexis Mac Allister, a World Cup winner already at 24, fits the player profile Jurgen Klopp is looking for.
Capable of playing in midfield and out wide, set-piece specialist Szoboszlai is of the same mould – someone with the potential to become a household name but still desirable to other clubs should he struggle to adapt. Still only 22, the Hungary captain is ripe for further improvement.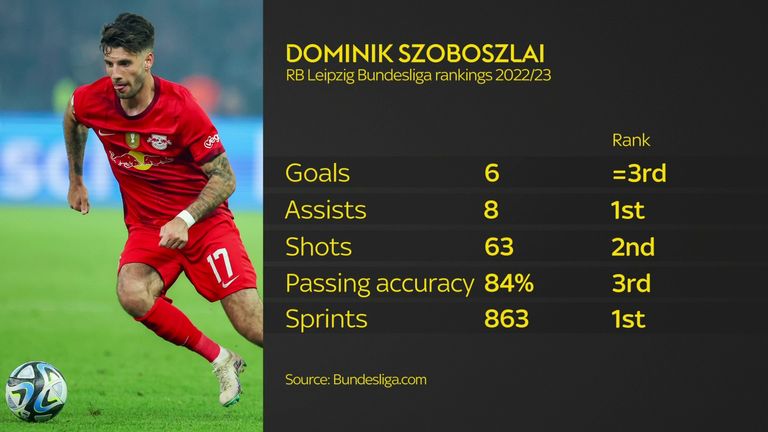 With 32 caps for his country, Szoboszlai – pronounced 'Sob-oss-lie' – is treated like a messiah back home having already been on the scene for quite some time.
Leipzig's sister club RB Salzburg snapped him up aged just 16 and he flourished in Austria alongside Erling Haaland before his move to Borussia Dortmund.
With Haaland no longer on the scene, Szoboszlai became his side's lynchpin, earning him the Austrian Bundesliga's player of the year award in 2020.
Having finished eighth in the prestigious Golden Boy award for Europe's best prospect that year – voted for by European journalists – he was set to showcase his talent on a bigger stage.
Bouncing back from Euro 2020 heartache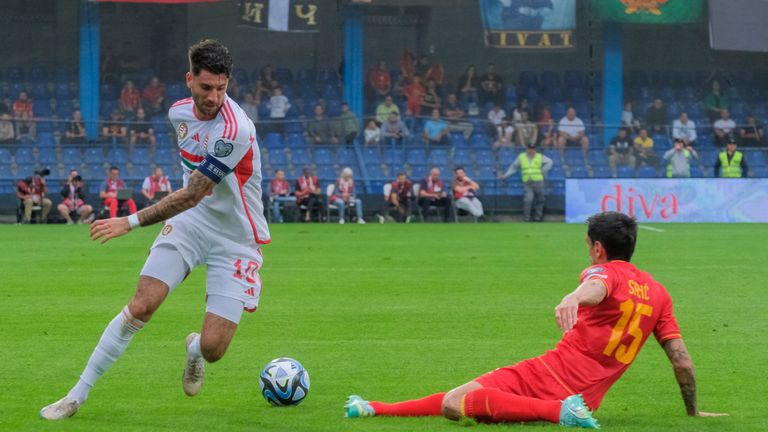 Two summers ago, a groin injury meant he missed Euro 2020 after scoring the decisive last-minute goal against Iceland to secure qualification.
Even then, aged just 20, Szoboszlai was considered Hungary's best player in decades for those starved of recent success and yearning for a return to the halcyon days of the "Magic Magyars" era led by Ferenc Puskas.
It was a crushing blow for a nation that has not been at a World Cup since 1986 but had just qualified for their second successive European Championships.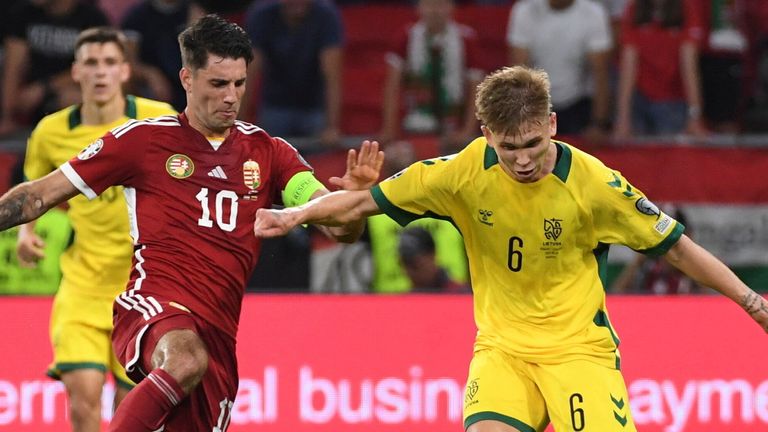 Hungary head coach Marco Rossi said at his team's training camp near Salzburg in Austria: "He is not in good condition. He is not even in a condition to be sent on as a substitute for a few minutes. It is really painful for me not to be able to play him."
Szoboszlai is leaving the environs of Saxony for Klopp's rebuild, which is building momentum. It is his ability to manipulate space, pick a pass and a spot standing over a penalty or set-piece which will excite Liverpool fans.
Of the 681 minutes Szoboszlai played in the Champions League last season, 621 of them were spent operating on the right side of midfield. He could adopt a similar role for Liverpool, providing the width to allow Trent Alexander-Arnold and Mohamed Salah to feature more centrally.
On 24 occasions last term, he played on the right across all competitions – scoring eight goals and assisting five times. When deployed more centrally by Marco Rose at Leipzig, he scored five and laid on three for his team-mates.
His feather-like feet despite his height bear comparison with the gliding airs of Zinedine Zidane, while his eye-catching flair for free-kicks, long-range goals, and defence-splitting assists are qualities shared by Kevin de Bruyne.
Liverpool's Leipzig connection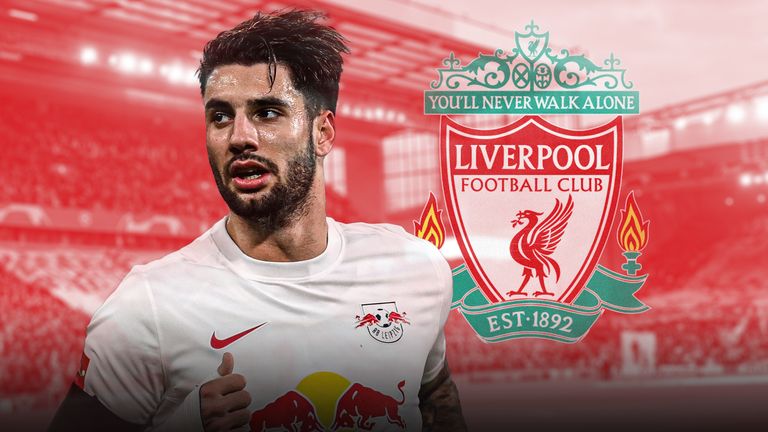 A recent appearance against Montenegro in a European Qualifier ended goalless and largely forgettable, but it was punctuated by Szoboszlai's superior quality. He only needed to have looked across the pitch for a cautionary tale.
Playing for the opposition was Stevan Jovetic, now 33, 10 years on from a similarly exciting big-money move to Manchester City.
Jovetic, as Szoboszlai is now, was among the most coveted stars in European football – but his three-year stay at City failed to live up to the hype following his move from Fiorentina.
Comfortable on that matchbox of a pitch in Podgorica, Szoboszlai's career is still in its infancy but his latest destination will not daunt him. Eddie Howe was a keen admirer and the player was heavily tracked by Newcastle, but as soon as Liverpool's interest emerged, they became the frontrunners.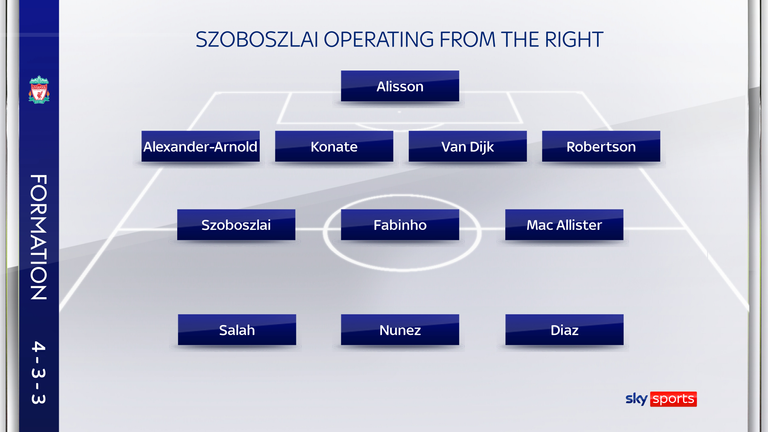 It has always been likely that Szoboszlai would end up in the Premier League, despite interest from clubs across the European continent. Having earned around £80,000-a-week at Leipzig, he is likely to have been enticed by a significant wage increase.
The Merseysiders have good relations with the Bundesliga club after previously signing Naby Keita and Ibrahima Konate from them, while Fabio Carvalho went in the other direction on a season-long loan this week.
After commencing his senior career at Liefering, Szoboszlai signed for Red Bull Salzburg in 2018 before joining Leipzig in 2021 despite interest from AC Milan and Real Madrid.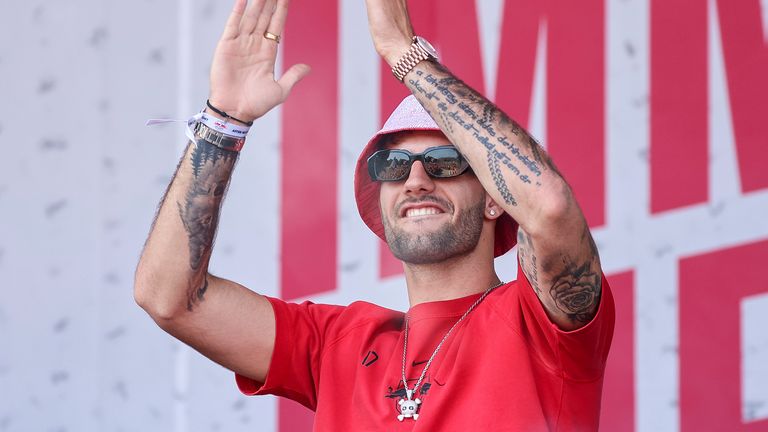 During his time at Salzburg, he won the Austrian title four times and the Austrian Cup on three occasions.
Since joining Leipzig he has won the DFB-Pokal twice, and now will have his sights on leading his new club back to the Champions League.
Hungary would end up not progressing from the group stages without Szoboszlai at Euro 2020, but his stock has only risen. Liverpool had become a tired-looking outfit throughout the 2022/23 campaign, but the injection of fresh blood has brightened their complexion.
As the next star to emerge from the famed Red Bull talent conveyor belt, Liverpool's latest recruit is now primed to grace the Premier League.
What would Szoboszlai bring?
Andy Brassell describes RB Leipzig midfielder Dominik Szoboszlai as 'Premier League ready' as Newcastle and Liverpool target the Hungarian national team captain.

European football expert Andy Brassell on The Transfer Show:
"Szoboszlai is a very good player, he is Premier League ready. He goes box-to-box, gets through tonnes of work, he's an incredible athlete, great technique, loves a shot from outside the box, can score goals and create goals, and loves to take responsibility in taking a team forward.
"Both clubs that have been linked with him, Newcastle and Liverpool, are good fits for him. If you look at how athletic Newcastle have become under Eddie Howe, he would have added something. Liverpool were lacking dynamism in midfield last season, and he will improve them."
Klopp breaks £100m barrier for first time since 2018
With Liverpool spending more than 100m in a transfer window for the first time since 2018, Mark McAdam breaks down why the club have made this move.

Sky Sports News' Mark McAdam:
"There were some windows where Klopp hasn't had a lot of cash to spend but he's kept the team right up there, they've been competitive with Man City throughout the last five years – but this is the first time since 2018 he's spent in excess of £100m in a window.
"This is a different approach from [owners] FSG. They've always been very careful with the money they've spent but in this window Klopp is being backed, they're spending cash and it's different type of transfer activity."