Yalla Shoot News
Yalla Shoot :Did Everton just accidentally reveal their next signing in training video?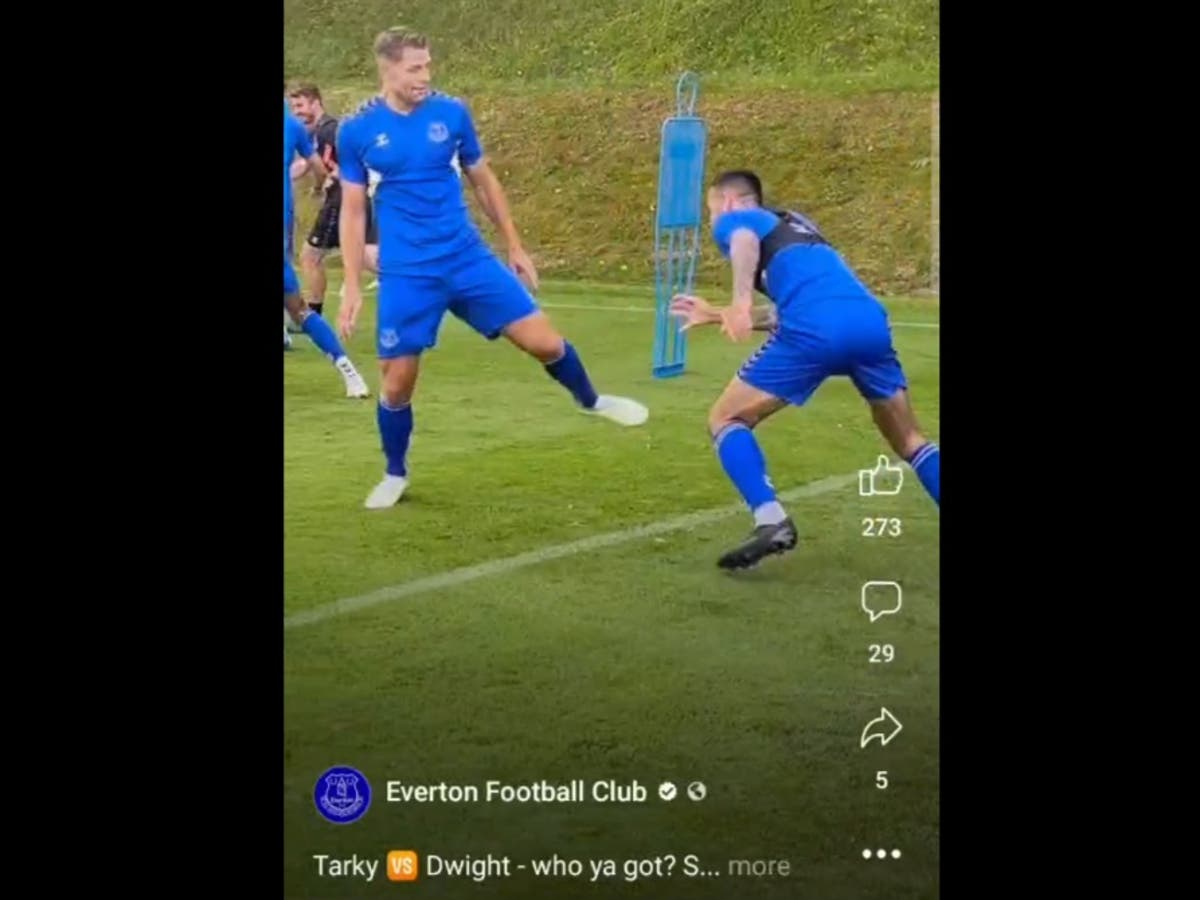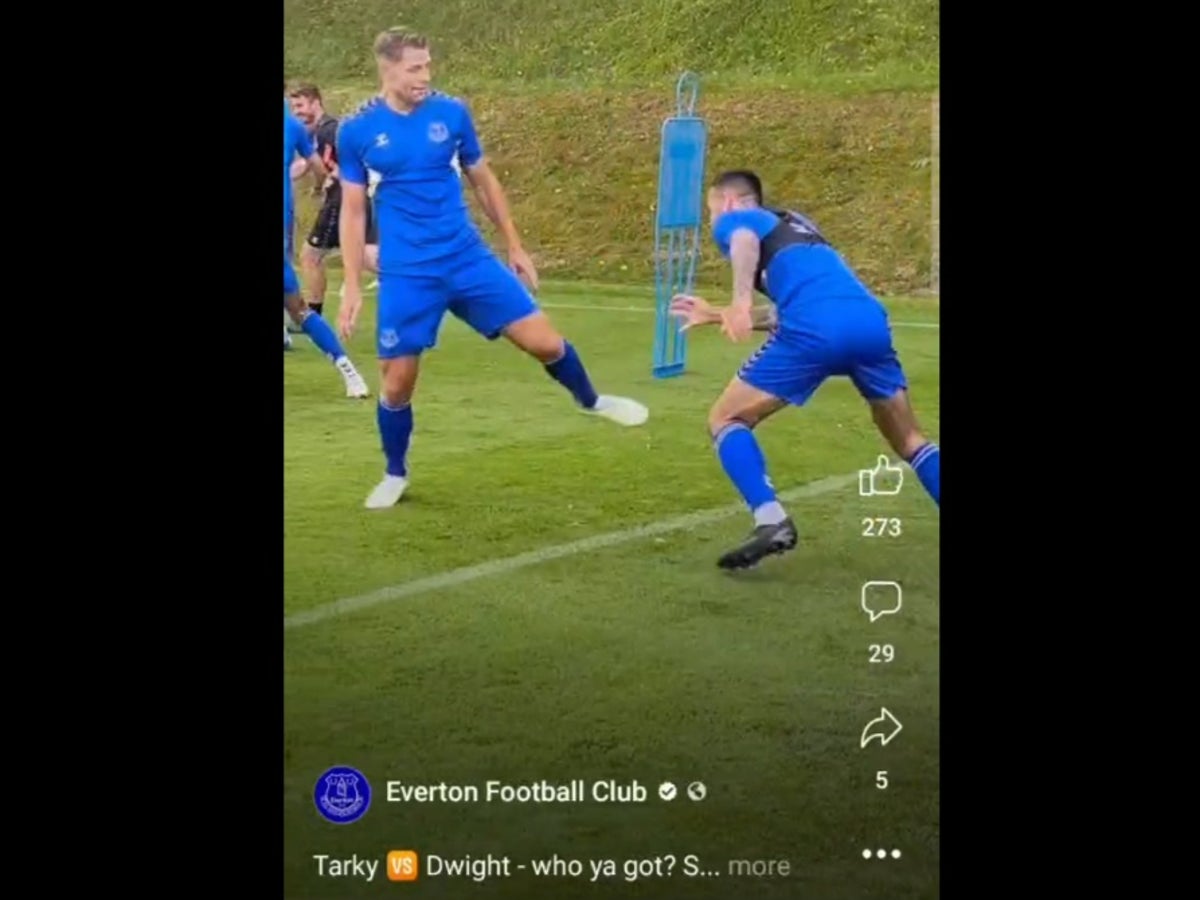 Everton appear to have accidentally revealed the identity of their next signing in a training clip posted to their official social media accounts.
The video shows James Tarkowski and Dwight McNeil competing in a head-to-head duel but it is the off-camera voices that can be heard that have attracted attention.
While McNeil and Tarkowski jostle in a game of tag, a coach is in conversation with his colleague and appears to say "we've got Jonny Evans coming in".
Evans is a 35-year-old centre-back who captained relegated Leicester last season but his contract expired at the end of June. If he is on his way to Goodison Park, he would appear to fit the experienced profile of player that Toffees boss Sean Dyche is targeting, after signing 38-year-old Ashley Young from Aston Villa earlier this week.
The video was initially posted on Everton's Instagram and Facebook pages and although it was swiftly taken down from Instagram, Twitter user @ITalkEverton brilliantly spotted the revelation and downloaded the clip before reposting on his own page with the message "Listen closely… does anyone else hear "We've got Jonny Evans coming in" ??"
As of writing, the video is still live on Everton's Facebook reels.
Some users were sceptical that the comment had been added as a voiceover but @ITalkEverton was adamant they hadn't doctored the clip. Others applauded the detective work and Specsavers tweeted: "Ok you don't need to come in for a hearing test for at least six months".
The clip has since been viewed on Twitter more than 2.7m times and the proof will be seen in the coming days if 102-cap Northern Ireland international Evans does indeed join Dyche's Everton revolution.
The Toffees narrowly avoided relegation from the Premier League as they finished 17th, just one place and two points above the drop, while Evans' Leicester side came 18th to drop into the Championship just seven years after they stunningly won the Premier League title in one of the greatest sporting shocks of all time.