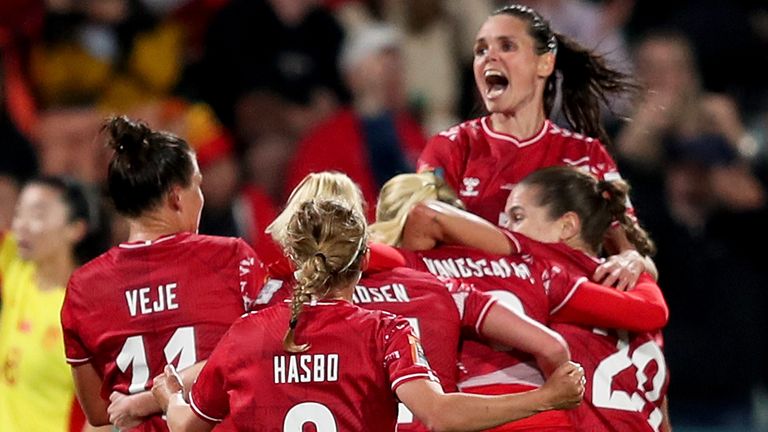 Substitute Amalie Vangsgaard headed home a last-minute goal to give Denmark a winning start to their first Women's World Cup campaign since 2007 with a 1-0 victory against China at Perth Oval on Saturday.
The Paris Saint-Germain forward, who was brought on five minutes earlier, found the back of the net with a long-range header from a Pernille Harder corner to break the deadlock in the 90th minute.
Harder, playing her first World Cup, was a prominent forward presence for the Danes, who controlled possession but found it difficult to carve out clear chances.
The first genuine scoring opportunity from either side in a scrappy contest came in the 52nd minute when Denmark's Josefine Hasbo failed to keep a header down in front of an open goal, giving China an almighty reprieve.
The reigning Asian champions played with a greater sense of urgency after bringing forward Wang Shuang on but came close to conceding an own goal in the 76th minute when a clearing header from skipper Wang Shanshan whistled past the post.
England, who earlier beat Haiti 1-0 in Brisbane, are now joined by the Danes at the top of Group D. Denmark's next match comes against the European champions in Sydney on Friday after China face off with Haiti in Adelaide.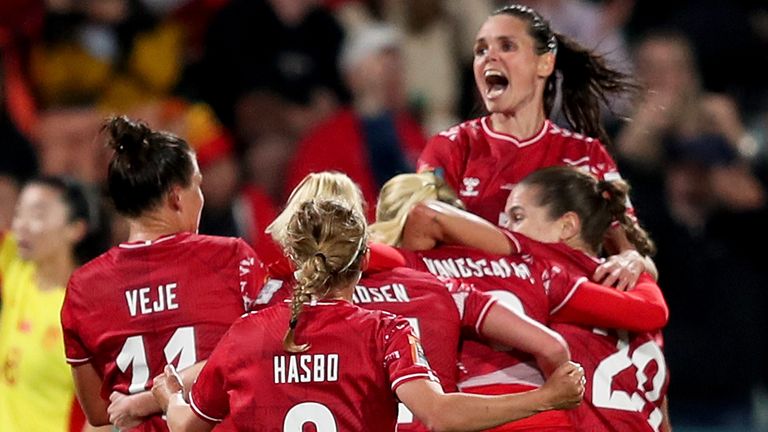 What is the schedule?
The group stage has begun and runs over a two-week period finishing on August 3. Group winners and runners-up progress to the round of 16, which takes place from August 5 to August 8.
The quarter-finals, which will be held in Wellington, Auckland, Brisbane and Sydney, are scheduled for August 11 and 12.
The first semi-final will then be played on August 15 in Auckland, with the other semi-final taking place on August 16 at the Accor Stadium in Sydney, which will then host the final on August 20.
A third-place play-off will be played the day before the final on August 19 in Brisbane.